About Stand for State

Stand for State Impact
With the goal of transforming the university's culture to one where people step in when it counts to create a safer and more inclusive campus for all, 36% of the 47,000 students at University Park are able to articulate steps to intervene in risky situations and 56% of students recognize Stand for State. These students are statistically more likely to recognize that bias, sexual assault, and relationship violence are problems and are more confident they can impact change around these issues than students not exposed to the initiative. 
Stand for State programming is provided at the 23 commonwealth campuses of Penn State, including World Campus. Since launching in January 2016, below is a snapshot of the reach thus far: 
Educational Programming:
 7,100 students, faculty, and staff have participated in a program
Instructor Training:
250+ professional staff trained to become Stand for State instructors across the commonwealth. 

Peer Education program launched in Fall 2018
Campaigns:
3,219 engagements with participants during the Launch Week in 2016

13,128 engagements with participants during the Action Week in Fall 2016 

It's On Us to Stand for State presentation at a football game since 2016. Collaboration of UPUA, Intercollegiate Athletics, and Stand for State
Collaboration:
969 mentions of bystander intervention/Stand for State in partner offices

51,166 additional students reached based on our partner programs mentioning our programs

150+ students, faculty, and staff have volunteered time to support Stand for State development and events
Mission: The Problem We're Trying to Solve
Harm happens all too often. Our mission is to equip students to take action proactively and reactively. In the critical moments, students can direct, distract, and delegate. And before anything even happens, students can step in and learn, talk with friends, and change the culture. When students step in, they change what it means to be part of Penn State.
Vision: The World We Want to See
We want a Penn State where we look out for each other. Where lives aren't defined by violence and marginalization. Where we can ask for help and where people volunteer help. Where people feel like their community has their back because they've seen it in action. We want a Penn State where people think twice about their decisions because hurting someone is a reputation they can't afford. Where doing something like asking a clarifying question about intent or redirecting a moment is more common than looking the other way.
Our History
Stand for State was launched in 2016 to introduce bystander intervention training to the Penn State Community.
Our vision is to create a culture shift where Penn State is both safe and equitable for all students. The goal is to see students take action in all parts of their life, both as individuals and as citizens of their peer groups, communities, and geographies.
We do this in three ways:
Educational Programming to equip students to step in

Peer Educator Training to enable students to empower students

Social campaigns to normalize behaviors that support the well-being of all students
Stand for State originally began as a Green Dot campus program in 2016, an educational program founded at the University of Kentucky. We owe much of our pedagogy and philosophy to that groundbreaking program. In 2017, we evolved the Stand for State initiative to best reach Penn State students. 
Signature Events
It's On Us Football Game: A partnership between Stand for State, University Park Undergraduate Association, and Student Athlete-Advisory Board. Each year an It's On Us themed PSA is made and premiered at a football game to inspire students to get involved. 
Stand for State Action Week: Series of events across the commonwealth to provide awareness of Stand for State programming and promote positive social action among students.
Sexual Violence Awareness and Prevention Week: In collaboration with UPUA in the month of April for Sexual Assault Awareness, the week-long event schedule helps to promote awareness of the resources available at Penn State and provide and environment for dialogue surrounding prevention.
All That We Are
All That We Are was an experiential activity hosted across all Penn State campuses in 2018 by Stand for State and other offices in Student Affairs. Based on the viral video from TV Denmark entitled, All That We Share, it was a way for Penn State students, faculty, and staff to explore what connects us beyond our differences.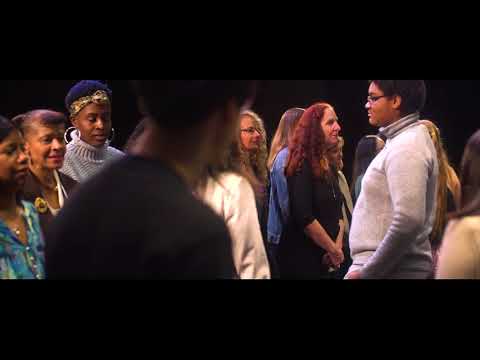 MEDIA AND CLASS ASSIGNMENT REQUESTS
For class projects, contact Stand for State at least three weeks before the end of the semester.
Requests for interviews for established media outlets (on campus and state/national media) are given priority over requests for interviews for class projects and assignments. All media requests, when possible, should be made with at least ONE week's advance notice. All requests for class project/assignment interviews must be made with at least TWO weeks advance notice, and no interviews for this purpose will be done during finals week.

Please do NOT send requests to multiple staff persons at Stand for State. All requests must come via the program email, standforstate@psu.edu.

 It is strongly recommended that individuals review the Stand for State website BEFORE making a request as many answers to frequently asked questions may be found there.