SAUE Board
Student Affairs Development

Student Affairs & Undergraduate Education Volunteer Advisory Board
The Student Affairs and Undergraduate Education Development and Campaign Volunteer Board (SAUE Board) will serve as an advocate and ambassador for financial support of programs and services at Penn State which provide out of the classroom experiences and encourage success for our students. In collaboration with the Vice President of Student Affairs, the Vice President and Dean of Undergraduate Education, and University Programs Development Staff, this board will foster an environment of growth and philanthropy through resources and knowledge in support of impactful programming at Penn State.
Iris Beckwith
Board Chair

Iris Beckwith, Chair of the SAUE Advisory Board, and her husband Edward Beckwith, have been involved volunteers with Penn State for many years. Iris has been active with Student Affairs throughout the last two Capital Campaigns, while Ed served on the Executive Committee of the For the Future: The Campaign for Penn State Students, chaired the Planned Giving Advisory Committee and serves on the Penn State Law Advisory Committee.

Professionally, Iris is a child advocate, having spent her professional career delivering child abuse prevention as well as Internet and technology safety information to students, parents, and educators. She has been interviewed for numerous television, radio, newspaper, and magazine stories on both child abuse and Internet safety and has spoken at many conferences on issues of child sexual abuse and cyber safety, including at Penn State.

She works with Childhelp® as Director of Abuse Prevention Education for Children. She was a certified trainer for the Good-Touch/Bad-Touch program and facilitated the delivery of abuse prevention programs that have reached more than 25,000 students.

Through a Childhelp/AOL collaboration, the "SafetyBot" Robot Assembly Program, she presented Internet safety education to over 40,000 elementary school children. After leaving Childhelp, Iris worked for the Internet KeepSafe Coalition (iKeepSafe.org) helping Governor's offices deliver online safety information to elementary age children in their states. Working with the Penn State College of Education and the D.A.R.E. Program, a cyber-bullying program was created that was delivered through Attorneys General offices.

Both Ed and their youngest daughter, Jenna are proud alumnus. Iris and Ed spend a lot of their time at their second home in State College.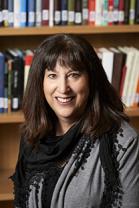 Ned Brokloff
Chief Scientist at the Johns Hopkins University Applied Physics Laboratory

Mr. Ned Brokloff grew up as a "townie" in State College when his parents moved there in 1967. After graduating from State High in 1978, Ned attended Penn State. He graduated from Penn State in 1982 with honors and distinction with a BS in Engineering Science. Ned also earned a MS from Johns Hopkins University in Applied Physics in 1990. After graduating from Penn State, he accepted a job with the Johns Hopkins University/Applied Physics Laboratory (JHU/APL) in Laurel, MD. JHU/APL is a University Affiliated Research Center that conducts research on a wide variety of topics for the Department of Defense, similar to Penn State's Applied Research Laboratory and their Garfield Thomas Water Tunnel. For 35 years at JHU/APL, Ned has worked on developing and evaluating various technologies that could make the US Navy's submarines more capable. Since 2007, he has served as a mission area Chief Scientist at JHU/APL. In that capacity, Ned is responsible for overseeing multiple science and technology endeavors, including managing an extensive Internal Research and Development portfolio.

At Penn State, Ned is involved with a wide variety of volunteer activities. In addition to sitting on the SAUE board, he is also a board member of the Penn State Engineering Alumni Society, a board member of the Central Maryland Chapter of the Alumni Association, and a board member of the Annual Giving Advisory Council. Ned is also involved with new student recruitment and is a member of the Alumni Admission Volunteer Program, participating in Lions ROAR and regional recruiting. Above all, he has a passion for the Arboretum at Penn State and the IFC/Panhellenic Dance Marathon. Ned provides behind-the-scenes financial and mentoring support to the THON student organization and has been an active mentor to the THON executive director for the past 7 years.

Outside of work and Penn State, Ned loves experimenting in the kitchen and wine tasting, listening to music, taking photographs of nature, and riding his motorcycle. Of course, he has season tickets to Penn State football and men's ice hockey to balance his life. Currently, Ned resides in Ellicott City, MD, but plans to retire back to State College.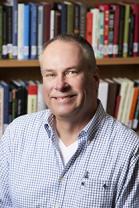 Anand Ganjam
Consulting Analyst at Accenture

Anand Ganjam graduated in 2015 with a B.S in Finance from the Smeal College of Business. Professionally, he is a Philadelphia-based Management Consultant with Accenture, where he specializes in providing Change Management strategies for global Life Sciences, Retail, and Consumer Products firms. As a student, Anand was elected to serve as the President of the University Park Undergraduate Association (UPUA), for which he was responsible for representing over 40,000 undergraduate students at the University Park campus. He also served as a Student Representative to the Board of Trustees, Founder and Executive Director of Penn State's Student Financial Education Center, and President of the Penn State Finance Society. Currently, Anand is serving a 3-year appointed term to Penn State's Alumni Council, where he sits on the Executive Board and serves as the Chair of the Young Alumni & Student Experience Committee. Anand is very passionate about improving the Penn State experience for both students and alums, and he spends much of his free time mentoring students, participating in alumni events, and working with University staff and administrators to establish new programs and initiatives.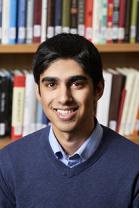 Carlton Johnson
Archer Law

Carlton is a partner at Archer Law, within the firm's Litigation Department. He also serves as cochair of the firm's Civil Rights and Government Relations practices and is an active member of the firm's Diversity and Hiring Committees.

Prior to joining the firm, Mr. Johnson served as the Chief Deputy City Solicitor of the Civil Rights Unit for the City of Philadelphia. In this position, he handled and oversaw the management of civil rights claims against the City and its employees. Most of these cases involve representation, primarily in the federal court, of the Police Department and the Prisons in matters alleging deprivation of civil rights where personal injury is involved. Mr. Johnson practiced with the City of Philadelphia's Law Department from 1984 to 2006.

Carlton received a B.A. in Political Science from Penn State, having attended both the University Park and Fayette campuses. Later, he went on to receive his J.D. from Temple University Law where he remains active within the Alumni Association as an Executive Board Member as well as an advisor and mentor for the Black Law Student Association.

Currently, he serves on many boards throughout the community including Habitat for Humanity, Girl Scouts of America Take the Lead Campaign and Community Legal Services. In addition, he is a member of the Penn State Alumni Association, The Barristers Philadelphia Chapter, the Minority Bar Committee of the Pennsylvania Bar Association the Greater Philadelphia Chamber of Commerce, including both the Hispanic and African American associations, as well as many more.

Carlton has received multiple awards over the past few years, including the Super Lawyer for Labor and Employment and Government Relations from the Pennsylvania Bar Association (2010), the Cecil B. Moore Community Service award from Temple Law (2011) and Super Law of Government Relations from Philadelphia Magazine (2013 and 2014).

Outside of work, Carlton is married to Valerie with whom he has two children. In the fall of 2017, his son Christopher began school at NYU Shanghai.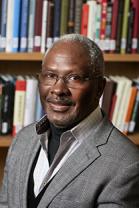 Paul Kasper
Enhanced Capital

Paul serves as a Managing Director of Enhanced Capital. Prior to joining Enhanced Capital, Paul served as a Principal and Senior Associate at American Securities Capital Partners, a leading middle-market private equity fund. Previously, Paul worked as a private equity investor at Hicks Muse Tate & Furst and as a Mergers & Acquisitions analyst at Merrill Lynch.

In 1995, Paul graduated with highest distinction and honors from Penn State University with a BS degree in Accounting and an MS degree in Business Administration. During his time on campus, Paul was actively involved in student affairs and taught courses in accounting as a graduate assistant. Because of his involvement, Paul was awarded the Nittany Pride Award from the Division of Student Affairs in 2003.

He also graduated with an MBA degree from the Stanford Graduate School of Business as an Arjay Miller Scholar.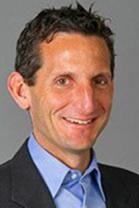 Michael Katzaman
Retired Executive Branch Manager for MCI

The eldest son of Betty J. and Raymond E. Katzaman, Michael was raised amongst a traditional PA Deutsche extended family who had limited resources and life experiences. They provided him the freedom to dream a life that was beyond their comprehension and instilled in him a work ethic and stubbornness that helped him to attain many of those dreams. Michael is a Native on Reading Pennsylvania, where he was active in several regional and nationally recognized music organizations. These organizations provided Michael with exposure to a world beyond his family's experiences, providing further fuel for his dreams.

After graduating from Reading High School, Michael went on to earn a Bachelor of Science degree in Computer Sciences from Pennsylvania State University at University Park, Pennsylvania. While at Penn State, he met his wife, Diane, was a member of the PSU Blue Band, President of Tau Delta Phi Fraternity and was involved with various activities of the Interfraternity Council and College of Science Student Affairs. His time at Penn State provided both the technical knowledge and life lessons that helped to establish a foundation that he relies on to this day for his professional career and personal endeavors.

Michael's professional career was based around technical and consulting positions for different companies in Philadelphia, including Data Systems Analysts, Rohm & Haas Co., and Sun Oil Co. During this time, he earned a MBA from Drexel University which launched him into a 20-year Marketing and Sales Management career that took him throughout the United States and Europe. This time, Michael worked for General Electric Co., and MCI Inc., where he retired as the Executive Branch Manager for MCI-Worldcom, Inc. in San Jose, CA. Michael and his wife, Diane now reside in Berks County, PA where they enjoy to travel, spend time with family, and support philanthropic efforts like The Reading Symphony Orchestra, the College of Agriculture Sciences at Penn State, and the Student Affairs and Undergraduate Education Board at Penn State.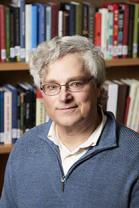 Melissa McCleery
Rittenhouse Political Partners

Melissa McCleery is a Philadelphia-based fundraiser and political consultant with Rittenhouse Political Partners, where her work focuses on creating and implementing strategic finance and political plans to elect women and minority candidates. She is especially passionate about her work with Represent PAC, an organization working to elect more Democratic women to PA state legislative offices and build a pipeline for women to higher elected office though significant, early campaign contributions.

Melissa grew up in the Lehigh Valley and graduated from the Pennsylvania State University as a Schreyer Honors Scholar with degrees in women's studies, political science, and Spanish. Throughout college, she was a campus activist successful in bringing increased attention to campus sexual assault and harassment and dramatically updating Penn State's campus sexual assault policies to be more progressive. Her policy interests lie in social and economic justice, strong public education funding, and affordable health care.

Melissa has been recognized as one of Politics PA's 2016 30 under 30 Pennsylvania Rising Stars, as a 2015 recipient of the Rock Ethics Award for her activism fighting sexual violence at Penn State, and numerous times as a featured speaker discussing sexual assault policy and ways to elevate the voices of women in politics and government. She enjoys running, spending time with her beloved Bichon pup, Jack, and adding to her collection of blue and white striped dresses.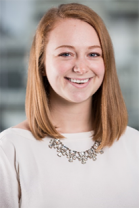 Bryan Pyle
LCSW, BCD, LCDR, MSC, USN

LCDR Bryan Pyle, a native of Lancaster, Pennsylvania, is currently the Chief, Adult Behavior Health Clinic at the integrated Walter Reed National Military Medical Center (WRNMMC), Bethesda and was most recently the Department Chief of Social Work, WRNMMC. LCDR Pyle first accepted his commission as a Lieutenant Junior Grade in the Navy's Medical Service Corps (MSC) in December 2005. Since then, he held assignments as a Licensed Clinical Social Worker (LCSW) in support of the Navy's devoted medical mission across the world.

LCDR Pyle received his Bachelor of General Arts and Sciences from the Pennsylvania State University (PSU) and his Master of Social Work from the University of Maryland, Baltimore (UMB). While at PSU, he was a member of both the Lion's Paw and Parmi Nous Honor and Tradition Societies as well has held leadership roles with the Lesbian Gay Bisexual Student Alliance, La Vie Yearbook, and Residence Life. He was also privileged to serve as the Student Government President for the School of Social Work while completing his graduate work at UMB. He is board certified in clinical Social Work with the American Board of Examiners in Social Work and has facilitated a variety of personnel education briefs and patient care interventions on coping with combat and operational stress. In the decade prior to his volunteer service on active duty, LCDR Pyle also served in a variety of direct clinical care and supervisory leadership positions at both corporate not‐for‐profit and community based behavioral health agencies throughout central Pennsylvania.

In addition to his assignment at WRNMMC, Bethesda he was stationed at Naval Medical Center, San Diego (NMCSD); at Naval Support Activity, Diego Garcia in the British Indian Ocean Territory; at Navy Information Operations Command, Maryland, and as Department Head of Behavioral Health and Substance Abuse Services at U.S. Naval Hospital, Rota, Spain. LCDR Pyle also served two overseas deployments as an Individual Augmentee (IA) in support of Operation Enduring Freedom. His first IA was a yearlong deployment assigned to the joint services environment of the Landstuhl Regional Military Medical Center, Germany; primarily caring for the wounded, ill, and injured and their family members as part of a dedicated, busy multi‐disciplinary team serving the Intensive Care Unit. His second IA was a six month deployment to Afghanistan as a clinician on Navy Medicine's Mobile Care Team where, as the lead Clinical Social Work officer, he delivered behavioral health surveillance for Navy Medicine, as well as direct clinical support to deployed Naval, Joint, and international forces at locations throughout the Afghanistan theatre of operations.

LCDR Pyle has held positions of Division Officer (x2), Deputy Department Head (2x) and , prior to WRNMMC, as Department Head of Behavioral Health, at USNH, Rota – a program that earned a successful, "no findings" Joint Commission and Navy Medical Inspector General visit as the result of his tenure. LCDR Pyle is the recipient of the Meritorious Service Medal ‐1 award and the Navy Marine Corps Commendation Medal ‐5 Awards.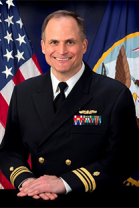 Mark Toniatti
Retired Principal and Global Actuarial Valuation Director for Towers Perrin

Prior to retiring in February of 2010, Mark Toniatti was a Principal and Global Actuarial Valuation Director for Towers Perrin, an international management consulting firm. In retirement, besides traveling, he volunteers his time to Penn State serving on several committees.

In addition to being a board member of the SAUE, he currently Chairs the University Stewardship Committee, serves on the Actuarial Advisory Board, President of the All Sports Museum Board of Advisors, member of the Nittany Lion Club Major Gifts Committee, and Vice President of the Penn State Quarterback Club. He and his wife, Anne, are Penn State graduates living in State College. They have three children, two of whom are Penn State alumni, and three grandchildren.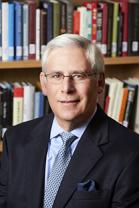 Dean Van Fleet
Retired Sale Engineer for Cooper Bussmann

Dean is currently retired. Preceding his retirement, he was employed as a Sales Engineer for Electrical Reliability Services. Before that, he was a Sales Engineer for Cooper Bussmann.

Upon his graduation from college, he was a Field Engineer for General Electric.

He is currently a board member of the San Francisco Bay Area Chapter of the Penn State Alumni Association.

Dean earned a BS in Electrical Engineering from The Pennsylvania State University.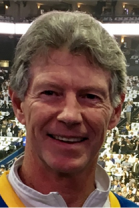 Judith Weltmann
CEO of DaLori Designs, LCC

Judi has over 35 years of professional leadership in administrative management of major law firms, with particular expertise in branch office management, human resource management, budget development and control, operations, strategic planning and facilities management (including long-term space planning and build-out). She has provided human resource, operational and marketing leadership to several major law firms in the United States and abroad.

Currently, Judi is the Chief Operating Officer of DaLori Designs, LCC which is a small women-owned business which was created with the hope of reaching out to many more women who share a common bond, or a sense of belonging, whether it be to a college team or sorority or charity they support.

She has a B.S. degree in Health and Human Sciences from Springfield College and a Masters Degree in Human Resource Management from The University of Massachusetts. Judi is an adjunct Board Member of SHRM, the world's largest HR membership organization devoted to human resource management.