Fitness & Wellness Schedule

Spring 2018 Group Exercise Drop-IN Schedule
Drop-In Classes: Most group fitness classes below are drop-in. They are filled on a first come, first served basis unless otherwise marked. A Campus Rec membership or daily admission pass is required to attend
Cancel A Booking
In order to cancel your booking, please click this button and follow the directions below. 
Log in using your PSU Access Account. In the top right corner, select "YOUR ACCOUNT ID". 
Under the drop-down menu, select "PROFILE". Then select "PROGRAMS" located on the left side of the page. 
This is where you select "Cancel" for the class you are wishing to cancel. Cancellations can be made up to one hour prior to the start of class. 
Class Schedule PDF
Maymester Schedule
This is our Maymester schedule. It runs from May 7th - May 24th. Please review it to ensure you find the classes easily.
Maymester Schedule Download
Summer Semester 1
Summer Session 1 Schedule runs from Tuesday, May 29 – Tuesday, July 3, 2018.
Current Campus Rec membership or guest pass required to attend class.
Summer Semester Schedule Download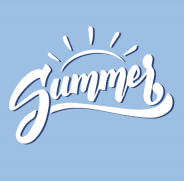 Contact
IM Building
University Park, PA 16802
Phone: 814-863-1858
Email: fitness@psu.edu
Leave a Comment