In-person student experiences

Getting Back Together
In-person student activities for spring 2021
In-person activities are central to the Penn State student experience. Therefore, we are working hard to restore Penn State's robust in-person student experience while following evolving public health guidelines and government mandates. We have designed a four-phase approach that will allow us to: 
Provide a process and guidelines for limited in-person activities on campus
Offer more substantial hybrid and remote offerings
Incrementally expand in-person opportunities through the semester as the virus and the government mandates allow
We are currently in Phase One. Please reference this phase below for current guidance.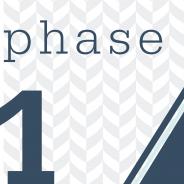 The Four Phases
We have outlined the four phases that will provide guidance for activities as we move through the spring semester. It's important to note that while we hope to incrementally move through these phases toward greater in-person engagement, we can also move backward based on government mandates, virus progression as well as the level of compliance on campus. 
During all phases, the following will apply:
Masking, physical distancing, and capacity limits (including for outdoor spaces are required
Staff and Public Health Ambassadors will monitor activities for compliance 
Non-Penn State guest speakers or performers will not be permitted unless critical to the in-person activity
How can I request an in-person meeting or event for my organization? 
Student Organizations must take the following steps to request a meeting/event:
Reserve a space in 25Live, noting the new occupancy limits for rooms 
Identify a mechanism for tracking attendance (OrgCentral)
Submit a form for approval by Student Affairs; this form must be submitted at least 7 days prior to your activity in order to be approved on time
Follow the program registration process as required
When planning for an in-person meeting or event, you must consider:
Tracking meeting/event attendees
Students should use OrgCentral to require RSVPs for your event as well as for tracking participants. For more information on how to use OrgCentral, visit our OrgCentral Management page under OrgCentral Event/Meeting Assistance. 
Assistance with meeting/event costs
In order to assist student organizations in planning in-person meetings and events the University and the University Park Allocation Committee (UPAC) are removing costs for some services:
Student organizations can book larger spaces in the HUB for organization meetings within two weeks of the reservation date at no cost (this includes Flex Theater, Heritage Hall, Alumni Hall, Freeman Auditorium, and Room 302). Note: fees still apply for event bookings.
UPAC is waiving the requirement that organizations contribute 10 percent of the total cost of a program for the spring 2021 semester.
Some audiovisual equipment will be available at no cost to assist in hosting hybrid meetings and events in the HUB-Robeson Center. contact the HUB Event Management Office with questions. 

HUB Laptop (includes internal mic and camera)
HUB Conference Phone
HUB Speakerphone
HUB Webcam
What happens if students do not follow these guidelines for in-person events? 
Please keep in mind the commitment you made to follow the basic public health mandates outlined in Penn State's Coronavirus Compact. 
During each phase, in-person events on campus will be monitored - first by staff and student organization advisors, then in later phases by Public Health Ambassadors. 
We strongly encourage student organizations to take the following actions with all in-person activities. 
Include a University statement of event requirements in all advertisements, written communication, and social media posts for your event.

 

Orally review event requirements at the beginning of the event.
If an attendee or student organization fails to adhere to the requirements during an event, the following steps should be taken: 
Remind the participant or organization of the requirement and the reason for it: safety.

 

Provide a University mask to the participant, if available.

 

Remind the participant that their non-compliance is a violation of event requirements and of the Student Code of Conduct. 

 

Ask the participant to either comply or to leave the event immediately. 

 

If the participant fails to comply, student organization leadership and/or advisor/faculty/staff may cancel the event and refer the individuals to the Office of Student Conduct.

 
Should an emergency situation develop that you feel cannot be resolved by cancelling the event, please call University Police and Public Safety (911) for assistance.   
Once the immediate situation is resolved, a referral should be submitted to the Office of Student Conduct.