In-person student experiences

Getting Back Together
In-person student activities for summer 2021
In-person activities are central to the Penn State student experience. Therefore, we are working hard to restore Penn State's robust in-person student experience while following evolving public health guidelines and government mandates. Our goal is to return to a full on-campus learning environment for the fall, and with that will come many opportunities for connecting in person. 
We are currently in Phase Three. Please reference this phase below for current guidance.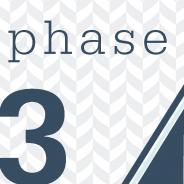 The Four Phases
We have outlined the four phases that will provide guidance for activities. It's important to note that while we hope to incrementally move through these phases toward greater in-person engagement, we can also move backward based on government mandates, virus progression as well as the level of compliance on campus.
How can I request an in-person meeting or event for my organization? 
Student Organizations must take the following steps to request a meeting/event:
Reserve a space in 25Live, noting the new occupancy limits for rooms 
Submit a form for approval by Student Affairs; this form must be submitted at least 7 days prior to your activity in order to be approved on time
Follow the program registration process as required
When planning for an in-person meeting or event, you must consider:
Masking for all attendees during inside events and for unvaccinated attendees during outside events. 
How do I ensure participants comply with requirements? 
We strongly encourage student organizations to take the following actions with all in-person activities: 
Include a University statement of event requirements in all advertisements, written communication, and social media posts for your event.

 

Orally review event requirements that you expect attendees to adhere to at the beginning of the event.