Current Exhibits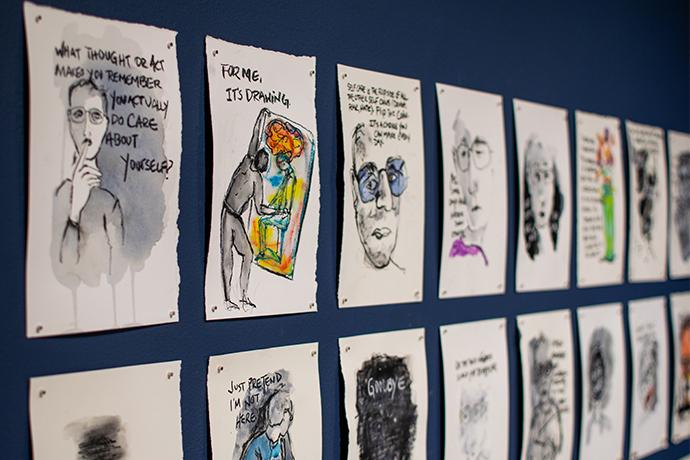 Dr. Bill Doan | The Anxiety Project 
January 16 – March 14 | HUB Gallery & Online  
A pandemic, nationwide protest and uprising, a presidential election, and cascading challenges facings individuals and communities across the globe, many of us have struggled with our mental health. Despite the prevalence and normalcy of these feelings and experiences, stigma continues to follow mental illness.  
For Dr. Doan, drawing, performing, and sharing have helped him – and others – cope.  Therapeutic and alleviating symptoms, drawing, performing, and storytelling have helped Doan to imagine his mental health, rather than to be defined by mental illness. The Anxiety Project, invites others to draw for their mental health too. He is a Professor of Theatre in the College of Arts and Director of the Arts and Design Research Incubator at The Pennsylvania State University. Doan served as the Penn State Laureate for 2019-2020.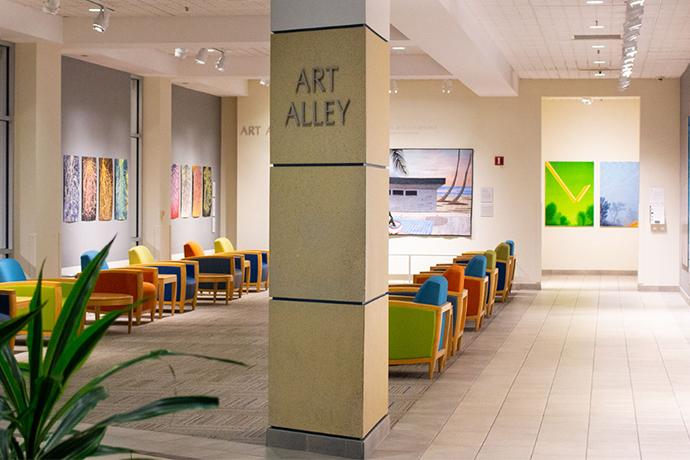 WHEN THE BOUGH BREAKS 
January 16  - May 9 |  Art Alley  
Despite our history of decimating vast tracts of forests, often in the name of civilization, trees remain indifferent to our existence. They continue offering shade, shelter, sustenance and survival. They long precede the human race and will ultimately succeed us, despite our alternating negligence and reverence.  
Facing ongoing human conflict and impending climate catastrophe, the reality or representation of trees can offer solace and space—for the necessity of talking and listening. The works of these artists and accompanying poets embrace the tree — materially and conceptually— through figure and metaphor, analysis and allegory, and as record and reflection. Works by:  Patricia Bellan-Gillen,  Denise Burge,  Zoë Charlton,  Ellen Harvey,  Alex Lukas,  Clayton Merrell,  Sarah Slavick, and Susanne Slavick.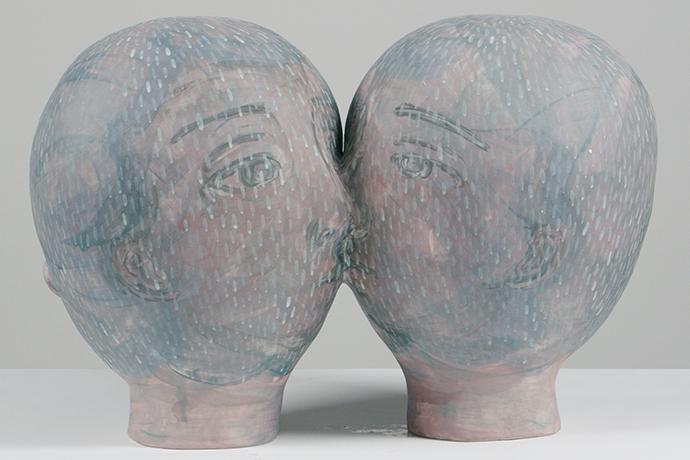 Human Expectations 
Natalia Arbelaez, Micaela Amateau Amato, Soojin Choi, & Malcolm Mobutu Smith 
August 24 – January 31 | HUB-Robeson Center & Online 
Human Expectations is an exhibition of four artists working throughout the U.S. in ceramic, neon, and glass. Each artist approaches the form of the human head as a map or apparition – expressing systems of knowing, disruption, and social difference. Weighty, incisive, and unflinching these works connect deeply to the worlds of emotions, feelings, and embodied knowledge. Working from their interests, stories, and origins these artists consider the limitations and possibilities of human expectations – their ignorance, perceptual limitations, and potentially their magic. On view throughout the exhibition cases in the HUB-Robeson Center.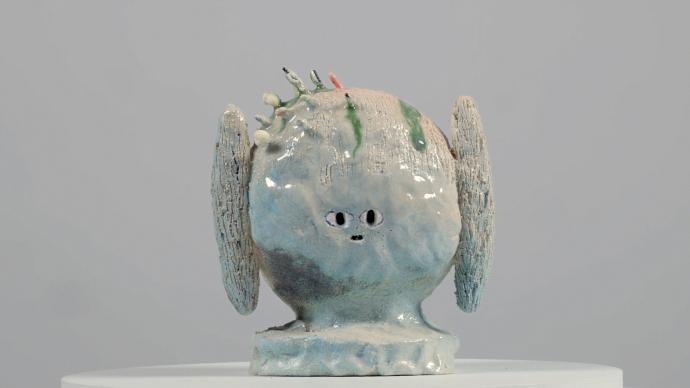 Human Expectations II
Dolores Furatado, Kris Grey, William J. O'Brien, Eun-Ha Paek, & Lilly Zuckerman  
Through June 20 | HUB-Robeson Center & Online
Working with touch and play, the artists exhibiting in Human Expectations II search for expression and experience through material. Forms emerge from the artists' own bodies creating monuments to life and desire. Sharing what living feels like with eyes closed, improvisations and intimate experiences become powerful and suggestive objects. Like a boulder on top of a hill – these works fill the imagination with narrative possibility. Works on view by William J. O'Brien, Dolores Furtado, Kris Grey, Eun-Ha Paek and Lilly Zuckerman.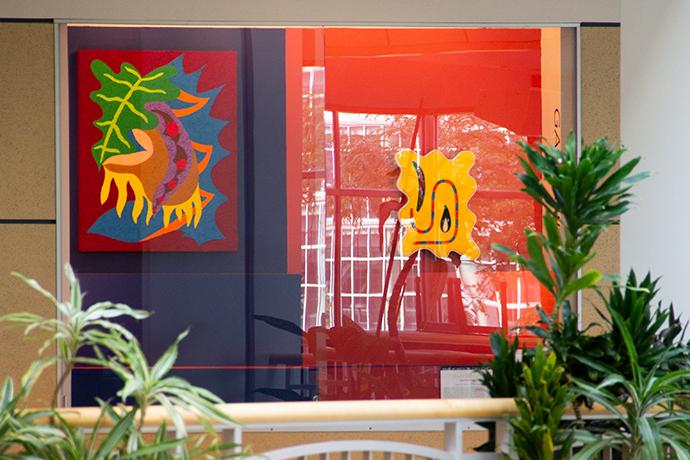 Carlos Rosales-Silva | Border Exchange  
August 24 – February 15 | Wall Case
An installation in the HUB-Robeson Center Wall Case, Rosales-Silvas exhibition Border Exchange pairs two of the artist's paintings with a site-responsive wall painting. Rosales-Silva's work exists in the space between borders and between classification. A meditation on the ever-expanding histories of Brown peoples in the United States, his abstract works consider the vernacular cultures of the American Southwest, the western art historical canon, and the political and cultural connections and disparities between them. Spoken and written Eurocentric language, as a system of knowledge, has been historically weaponized against Brown communities. Rosales-Silva believes it is important to adapt to, invoke, and reimagine the weapons of colonization, utilizing art-making to reconnect with and create innovative methods of non-western communication untethered from written or spoken language.