Art Gallery Opportunities

Student Materials Award  | Deadline September 30
Penn State students are encouraged to submit artworks for consideration for the Campus Arts Initiative's Student Materials Award. 
Award recipient's artworks will be presented in the office suite of the Vice President for Student Affairs for one semester. The intent of the award is to spotlight excellence in artistic achievement. Highlighting the talent and engagement of students working with art, we acknowledge the time and dedication artistic pursuits require. Selected students will receive a materials award of $500. 
Selection will consider artistic merit as well as feasibility for display in an office environment. 2D and low relief wall-hung works are encouraged. 
Call for Proposals  |  Rolling Application
The HUB-Robeson Galleries at Penn State University are seeking innovative, conceptually rigorous contemporary 2-D, 3-D, time-based, new media, and installation works by U.S. based artists for solo and group exhibitions on an on-going basis.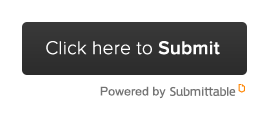 Student Employment | Applications Open
The HUB-Robeson Galleries invite you to apply to work study and wage student employee positions for fall 2019. Do you love the arts or are you interested in museum and gallery administration? Are you excited to create impacting experiences in the arts for students? Visit our listings on psu.jobs for wage positions and  work-study positions.
The HUB-Robeson Galleries are currently seeking to hire Penn State students to fill part-time, hourly positions (20 hours per week or less). Applicants must enjoy speaking with guests and be curious about art. Typical job duties include installing exhibits, greeting and assisting visitors, and assisting with gallery receptions. This position has an expected start date of August 2019. An arts background is preferred but not required. Regular gallery hours are Monday-Sunday 10:00 a.m – 6:00 p.m.