Projects
HUB-Robeson Center Offices and Reservable Spaces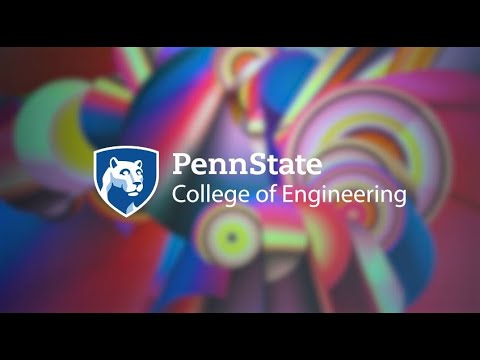 Sean Capone | The Whirling World 
Bayard D. Kunkle Activities Center, Hammond Building
Sean Capone, an artist working in digital animation, projection installation, and moving-image based public art, has created a series of dynamic animations for projection inside the Bayard D. Kunkle Activities Center on the Penn State University Park campus. The installation, entitled The Whirling World, is the result of a partnership between the Penn State College of Engineering and the Campus Arts Initiative, which is a Penn State Strategic Seed Grant Initiative. 
Previous work by Capone, who is based in Brooklyn, New York, has been commissioned and presented at events and exhibitions at the SCAD Museum of Art, the MoMA, the Brooklyn Museum, the Museum of Art & Design, SFMoMA, the Museum of Biblical Art, and 150 Media Stream, and in screenings at Supernova Festival, the Visual Studies Workshop, and the National Gallery. Capone's animations will be on display throughout 2021 in conjunction with the College of Engineering's 125th anniversary celebration.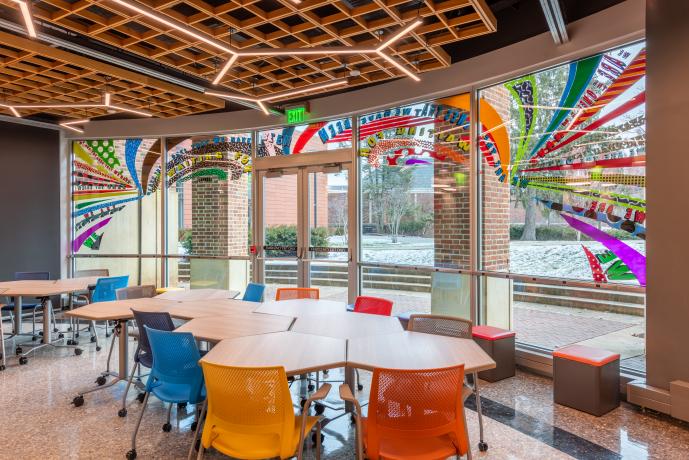 Tamara Gayer | Something Means Something Else 
Center for Sexual and Gender Diversity, HUB-Robeson Center
Tamara Gayer  is known for her colorful, large-scale installations and public projects. She frequently uses pattern, text, and bright colors to communicate the histories of the sites she works in. Gayer's collaboration with the Center for Sexual and Gender Diversity  (formerly LGBTQA Student Resource Center) explores color and language as seen from the perspective of queer experience. The three-part mural employs the many faces of abstraction (pattern, color, symbol, light) to present the intricacies of the current moment in sexual and gender identity. Taking the contemporary abundance of gender symbols and the overlapping color schemes of numerous pride flags alongside a line from June Jordan's "Poem for South African Women" as its starting point Something Means Something Else weaves itself into and around the Center and its surroundings.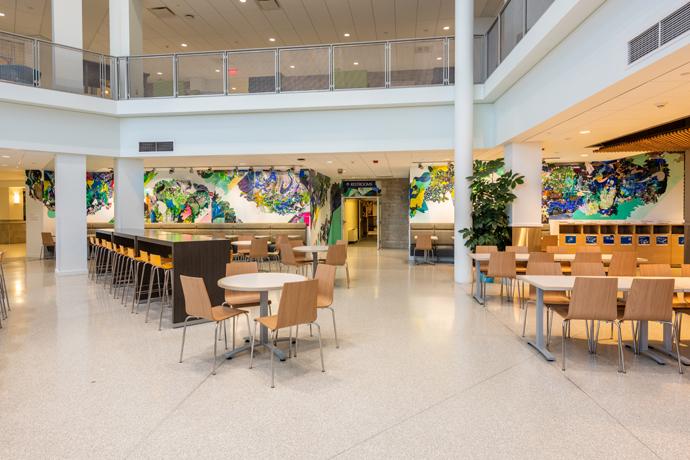 Katherine Tzu-Lan Mann | Small Planet
Installed January 2020 | HUB Ground Floor
HUB-Robeson Center has commissioned a site-specific wall painting located in the first-floor eateries by artist Katherine Tzu-Lan Mann. Titled, Small Planet, the walls of the HUB Robeson site are taken over by lush, floating vegetation. The piece was created on location by combining pour painting on vinyl, wallpaper, and Yupo paper with delicate mural painting directly on the wall. The combination of stain-like, gestural pours and controlled drawings of flora endemic to Pennsylvania create an incongruous, vibrant porthole into what appears to be another planet--but a planet created through documentation of vegetation that are often considered to be local weeds. The piece extends along corners and into adjacent walls, furthering the sense of a fantastic, immersive other world created through accumulation of the most mundane ingredients.
Campus Arts Initiative
The Campus Arts Initiative is funded by Penn State's Strategic Planning Seed Grant program, which funds projects that further the university's goals for impact and engagement. Campus Arts is closely linked to the strategic plan's thematic priority of advancing the arts and humanities.
Campus Arts is in the process of commissioning eight site-specific visual artworks for high-impact locations across the Commonwealth Campuses between 2019-2020. University partners were selected from an open call for applications advertised to Penn State students, faculty, staff, departments, and units throughout the commonwealth. Following a nationally advertised call for artists, artists were selected by a jury of partner collaborators and ­­­arts professionals both external and internal to the university, and each partner was matched with an artist or artist team based on mutual interest and compatibility.
View all projects on the Campus Arts website.