Upcoming Exhibitions
HUB-Robeson Center Offices & Spaces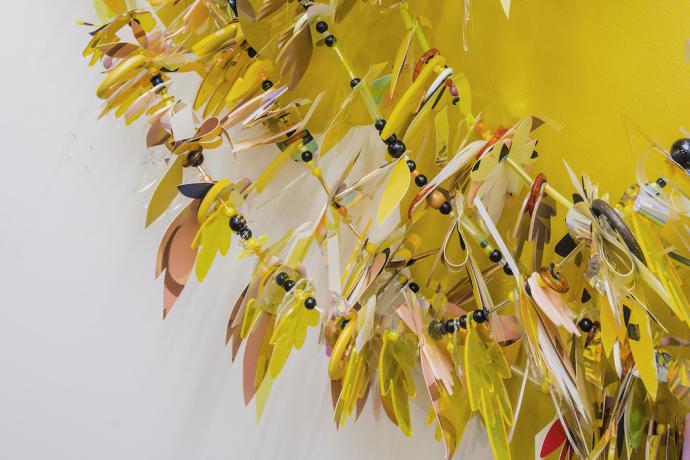 Coming Soon | Amy Boone-McCreesh
December 2023 - March 2024 | HUB Gallery
Reception Date: To Be Determined
Through a pastiche of urban environments and grandiose architecture, Boone-McCreesh visually examines what 'good' taste looks like by pulling at the widely accepted cultural agreements about visual taste as it relates to class. The way these ideas intermingle with formal elements like color, composition, and decoration are also examined. Maximal faux luxury designs and repetitive visual motifs, all immerse viewers in a world that is inspired by spaces as intimate as the domestic and as powerful as baroque estates. She plays with design elements alongside the banality of daily life as a way to suss out who has access to beauty and how this concept has played out over history. As class disparities and social hierarchies in the United States grow more complex, Boone-McCreesh looks to the world around her as a constant informant of gatekeeping and how it relates to access to luxury spaces, goods, and even personal comfort.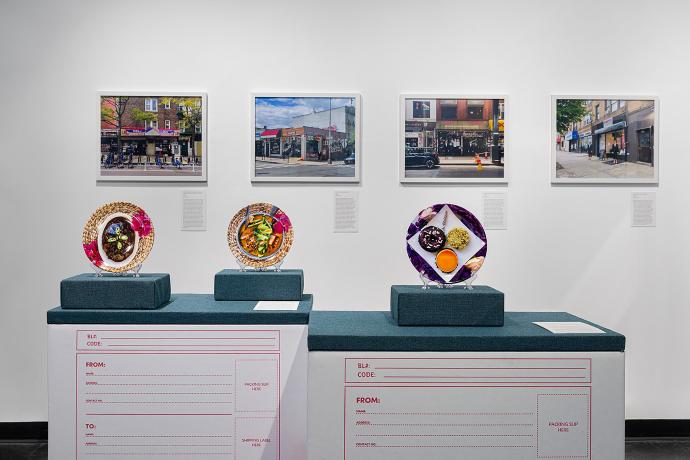 Invisible Bodies

|

 

Curated by The Border Gallery and Emireth Herrera Valdés 
Coming October 2023 - February 2024 | Art Alley
Reception Date: To Be Determined
Invisible Bodies examines the intersection of migration and labor and the hierarchical structures in the United States. The exhibition seeks to uncover the often overlooked realms of migrants as an invisible working force and their integral role in labor production, who despite being vital providers of inexpensive labor, have wielded transformative power.
Through socially engaged projects, paintings, sculptures, installations, and performances, Invisible Bodies illuminates the labor's demanding nature, its inadequate compensation, and undervaluation, while delving into the gendered and racialized dimensions of migrant bodies as non-citizen workers, crucial to constructing today's society. Despite these challenges, their contribution remains indispensable for societal prosperity, positioning 'Invisible Bodies' as a lens to perceive the hidden yet crucial forces driving our interconnected world.