Voter Registration & Election Information

Voting in local, state, and national elections is one of the most important duties of an engaged citizen. Students have the option to vote in their hometown or in their university community, where they live for most of the year.
Key Election Information - General Election 2020
Critical dates for voting in Pennsylvania
Request a mail-in ballot
Pennsylvania allows mail-in ballots for anyone registered to vote in PA. Mail-in ballot applications can be obtained online, or at the Center for Character, Conscience, and Public Purpose, 102 HUB-Robeson Center.

The last day to request a mail-in ballot in Pennsylvania is Oct. 27 .
Request a mail-in or absentee ballot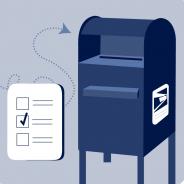 Locate a secure dropbox
To vote via mail-in ballot, complete the steps below:
1. Fill out ballot in blue or black ink
2. Place ballot in secrecy envelope
3. Place secrecy envelope in return envelope
4. Sign the back of the envelope
5. Return your packet via U.S. mail or secure ballot dropbox
See a full list of secure dropbox locations in Centre County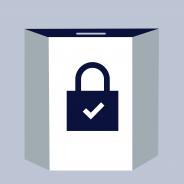 Access the Satellite Elections Office
The Centre County Board of Elections has designated the Bryce Jordan Center as a satellite elections office for the 2020 general election.

All voters registered within Centre County can utilize the center to process mail-in ballot and absentee ballot requests, complete ballot packets, and submit ballots for secure processing.
Schedule an appointment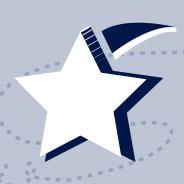 The Center for Character, Conscience, and Public Purpose provides support and programming for Get Out The Vote efforts on campus and in the community.
For comprehensive information on registration, registration status, absentee ballots, locating polling places, voter guides, and more, visit Vote411.
Explore in this Section
Voter Registration & Election Information