Housing Options at Penn State
Housing Options at Penn State

No matter where you live, you are part of a diverse and vibrant community at Penn State. Let us help you explore the variety of on-campus housing options, find the best dining options, navigate the rental market and learn how to be a good neighbor.
2024-2025 Housing Information Sessions
To help students and families understand the overall housing process and decision-making factors, the University offers a variety of information sessions, webinars, and more.
2024-2025 Housing Information Sessions
Housing for your second year and beyond
I just got to Penn State, do I need to think about housing for next year already?
Many off-campus rental properties start to offer leases around October. Each landlord elects when to begin offering leases for the next year, so this will vary by property. Students interested in living on campus can request housing in October but do not have to decide until November when invitations are released to select a housing option.  
Both processes continue through the semester and there are many options available on and off campus. You can be confident you'll find a great place to live; your choice doesn't have to be rushed or uninformed.
Below you will find key information to consider when deciding which housing option is best for you as well as the timeline for the housing process. For information on specific types of housing, use the following links:
Never sign multiple contracts or leases.
The on-campus Housing and Food Service (HFS) Contract and off-campus apartment leases are binding contracts. Only sign one! Accepting a lease off campus is not a reason you will be released from the HFS Contract – you will have to pay rent AND room and board charges. The University will not cancel your HFS Contract because you signed a lease to live off campus.
Six things to consider in making your housing choice
In making your decision, consider what you want in a living situation, from cost to flexibility to responsibility. Here are some of the different elements to consider when making your decision.

Cost: 

A variety of price ranges are available on or off campus. Don't forget to factor in any hidden fees, utilities, and the cost of food.  

Location: 

Depending on your preferences and needs, living on campus or off campus might be more suitable for you academically and socially.

Community and Support:

You will find vibrant communities on and off campus, but they are different. Think about what type of community you would like to be a part of. In addition, 

the University has many ways to support students living on and off campus.

Amenities: 

Whether you are looking for your own bedroom and bathroom, a pool, or a quiet neighborhood, on- and off-campus living offer different things. Consider what's important to you.

Flexibility: 

Do you need housing over the summer? Are you planning a semester abroad? On-campus housing is offered for the academic year but allows for flexibility for students pursuing academic-related programs, while off-campus housing typically requires a 12-month lease.

Responsibility: 

Living off-campus comes with a host of responsibilities that are beneficial for some students and a distraction for others.
On-Campus Considerations
Off-Campus Considerations
Understanding the housing process timeline
The on-campus (LiveOn) housing process is unified and administered by the University, so you'll find it has clear deadlines and procedures. The off-campus housing market consists of hundreds of private landlords and property managers. It is driven by market factors (the reason leases get signed in October is because consumers are willing to sign leases early to secure the spaces they want to have). The timeline and process for leasing are different for each property.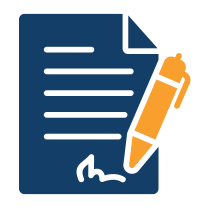 Want to learn more? 
Check out these webinars. You'll learn about on-campus and off-campus housing, timelines, resources, and more. 
I'm interested in living on campus
Students who want to continue living on campus in their second year will be able to participate in the LiveOn Housing Process and Request Housing to receive an invitation to view available housing options. Every student who is interested in living on campus will be able to select a space! Take your time and review the process and options using the links below.
I am interested in living off-campus
The Office of Off-Campus Student Support offers resources and services to help support students who are living or planning to move off campus. You can even contact the office for a consultation if you are unsure if living off campus is right for you. Remember, many apartments still have openings as late as January or February, so you can take your time.
I am thinking about joining a fraternity or sorority and want to live within that community
The University provides on-campus housing in South Halls for many of the Panhellenic Association (PHC) Sorority Chapters. Many Interfraternity Council (IFC) Fraternity Chapters have off-campus housing options that are owned and operated by alumni from each organization. Students can learn more about the fraternity and sorority housing options on the Office of Fraternity and Sorority Life's website.
Students considering joining a sorority or fraternity should expect to live within the chapter's community (South Halls for sororities and the chapter's off-campus facility for fraternities) for the entire academic year during their first year of membership, so it is important to think about these options as you make your housing decision.
If you know you want to live on campus next year, regardless of the fraternity/sorority recruitment process, you should participate in the LiveOn Housing Process.
If you only want to live on campus if you receive a bid from a sorority, you should not sign a lease or Housing and Food Service (HFS) Contract until you complete the process and accept your bid.
The LiveOn Housing Process in eLiving for on-campus housing stays open through mid-February, so you will have time to make your decision based on receiving a bid to join one of the fraternity or sorority communities. However, if you want to live on campus, you should act quickly after bid day to make sure you Request Housing by February 15. 
Explore in this Section
Housing Options at Penn State