Off-Campus Student Support
Off-Campus Student Support
Welcome to Off-Campus Student Support! We serve a diverse group of over 38,000 University Park students who live off-campus or are preparing to live off-campus.
There are resources to help off-campus students during the COVID-19 pandemic, such as helping them through a financial crisis, during self-isolation, with medical issues, or connecting them to other relevant University or community resources.
We also have resources to help students:
CAPS Chat at Calder Way
Experiencing stress or anxiety? Having trouble dealing with a roommate? Dealing with family or relationship difficulties? There's someone you can talk to.

CAPS Chat is available virtually Monday-Thursday from 2:00 p.m. to 4:00 p.m.

#lukethelabpsu was at LionBASH promoting this new CAPS Chat location.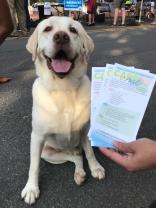 Explore in this Section
Off-Campus Student Support