Off-Campus Student Support
Welcome to Off-Campus Student Support! We serve a diverse group of over 38,000 University Park students who live off campus, or are preparing to live off campus.
We have resources to help students:
Decide whether to move off campus
Find housing options, roommates, or furniture
Resolve problems with a roommate or landlord
Find community services and resources
Become an advocate for off campus students
Get involved in the State College community
Learn about tenants' rights and responsibilities
CAPS Chat at Calder Way
Experiencing stress or anxiety? Having trouble dealing with a roommate? Dealing with family or relationship difficulties? There's someone you can talk to.

Drop in to CAPS Chat at Calder Way Tuesdays 2-4 pm (204 E. Calder Way, Suite 200).

#lukethelabpsu was at LionBASH promoting this new CAPS Chat location.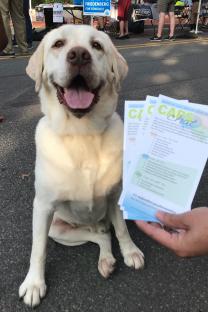 Explore in this Section
Off-Campus Student Support