Off-Campus Student Support
Off-Campus Student Support
Welcome to Off-Campus Student Support! We serve a diverse group of over 38,000 University Park students who live off-campus or are preparing to live off-campus.
There are resources to help off-campus students during the COVID-19 pandemic, such as helping them through a financial crisis, during self-isolation, with medical issues, or connecting them to other relevant University or community resources.
We also have resources to help students:
Fall Housing Fair and On Campus Tables
Fall Virtual Housing Fair
Join us for the Fall Virtual Housing Fair on Wednesday, October 7, 2020, 1:00 p.m. - 3:00 p.m. Explore on- and off-campus housing options, talk to vendors, register to win prizes.
If you missed the fair this Fall, check out the in person tabling events or search listings online anytime.
On Campus Tables
Landlords and property managers will be on campus weekdays from 10:00 a.m. - 4:00 p.m. at the HUB back patio, October 8-22. Explore your off-campus housing options, talk to vendors, free swag. No registration needed, just stop by.
October 8
The Park at State College
The Valley
The View
October 9
The Standard
Copper Beech State College
Parkway Plaza
October 12
The Canyon Apartments
Blue Course Commons
Orletsky - Penn Towers Apartments
October 13
The Apartment Store
Trout Housing
Southgate Apartments
October 14
The Station at State College
The Metropolitan at State College
The Heights at State College
October 15
Roeshot Properties
Calder Commons
Meridian on College Avenue
October 19
The Retreat at State College
The Pointe
HERE State College
October 20
GN Associates
Associated Realty Property Management
The Rise
October 21
Nittany Property Management
October 22
The Yards at Old State
Tremont Student Living
The Bryn
CAPS Chat at Calder Way
Experiencing stress or anxiety? Having trouble dealing with a roommate? Dealing with family or relationship difficulties? There's someone you can talk to.

CAPS Chat is available virtually Monday-Thursday from 2:00 p.m. to 4:00 p.m.

#lukethelabpsu was at LionBASH promoting this new CAPS Chat location.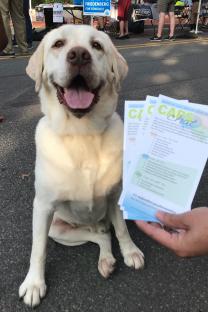 Explore in this Section
Off-Campus Student Support