CAPS Chat

Upcoming CAPS Chat Events
CAPS Chat Halloween Event | At the HUB | Thursday October 31, 12:00 p.m. - 1:00 p.m. | Luke the Lab will be in attendance and will be dressed up in his Halloween costume

CAPS Chat Finals Week Event | At the HUB | Wednesday, December 18 12:00 p.m. - 1:00 p.m. | Luke the Lab will be in attendance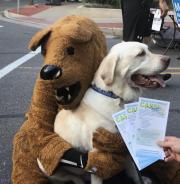 CAPS Chat provides informal, drop-in consultation for students with counselors from Penn State Counseling and Psychological Services (CAPS). Sessions are free and no appointment is necessary. Students are seen on a first-come, first-served basis and meetings are no longer than 30 minutes.
Concerns may include:
Stress or Anxiety
Adjusting to college life
Family problems
Relationship issues
Roommate difficulties
Academic pressures
CAPS Chat IS for...
Discussing specific concerns in a one-on-one environment
Learning more about what counseling might be like
Understanding how to help a friend
Getting mental health questions answered
CAPS Chat IS NOT for...
Formal therapy or counseling
Crisis services
Severe or longstanding concerns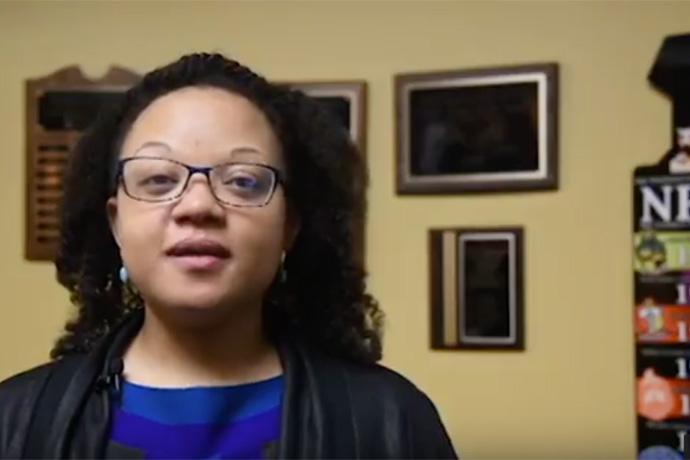 Locations & Times (2019-2020)
| Locations | Dates | Times |
| --- | --- | --- |
| West - Waring Commons - Cultural Lounge Room 125 | Mondays | 2:00 p.m. - 4:00 p.m. |
| Center for Sexual and Gender Diversity (CSGD) - Boucke Room 101 | Mondays | 2:00 p.m. - 4:00 p.m. |
| North - Warnock Commons - Knowledge Lounge Room 134 | Tuesdays | 2:00 p.m. - 4:00 p.m. |
| Calder Way - 204 East Calder Way, Suite 200 | Tuesdays | 2:00 p.m. - 4:00 p.m. |
| Multicultural Resource Center (MRC) - Grange Room 220 | Tuesdays | 12:30 p.m. - 2:30 p.m. |
| East - Johnston Commons - Room 134 | Wednesdays | 2:00 p.m. - 4:00 p.m. |
| Paul Robeson Cultural Center (PRCC) - HUB-Robeson Room 21 | Wednesdays | 2:00 p.m. - 4:00 p.m. |
| Paterno Library - Room 208K | Wednesdays | 12:00 p.m. - 2:00 p.m. |
| Pollock - Pollock Commons - Room 123 | Thursdays | 2:00 p.m. - 4:00 p.m. |
| Lewis Katz Building - Room 310 | Thursdays | 12:30 p.m. - 2:30 p.m. |
| Center for Sexual and Gender Diversity (CSGD) - Boucke Room 101 | Thursdays | 2:00 p.m. - 4:00 p.m. |
| South - Redifer Commons - Room 202 | Fridays | 1:00 p.m. - 3:00 p.m. |
Frequently Asked Questions