myUHS

Health Alert
There is an outbreak of pneumonia in Wuhan, China caused by a new type of coronavirus.

• Call ahead BEFORE going to see a doctor or emergency room.
• Tell them your symptoms and that you were in Wuhan.
• Wear a face mask
• Give them the card below
Use the card below: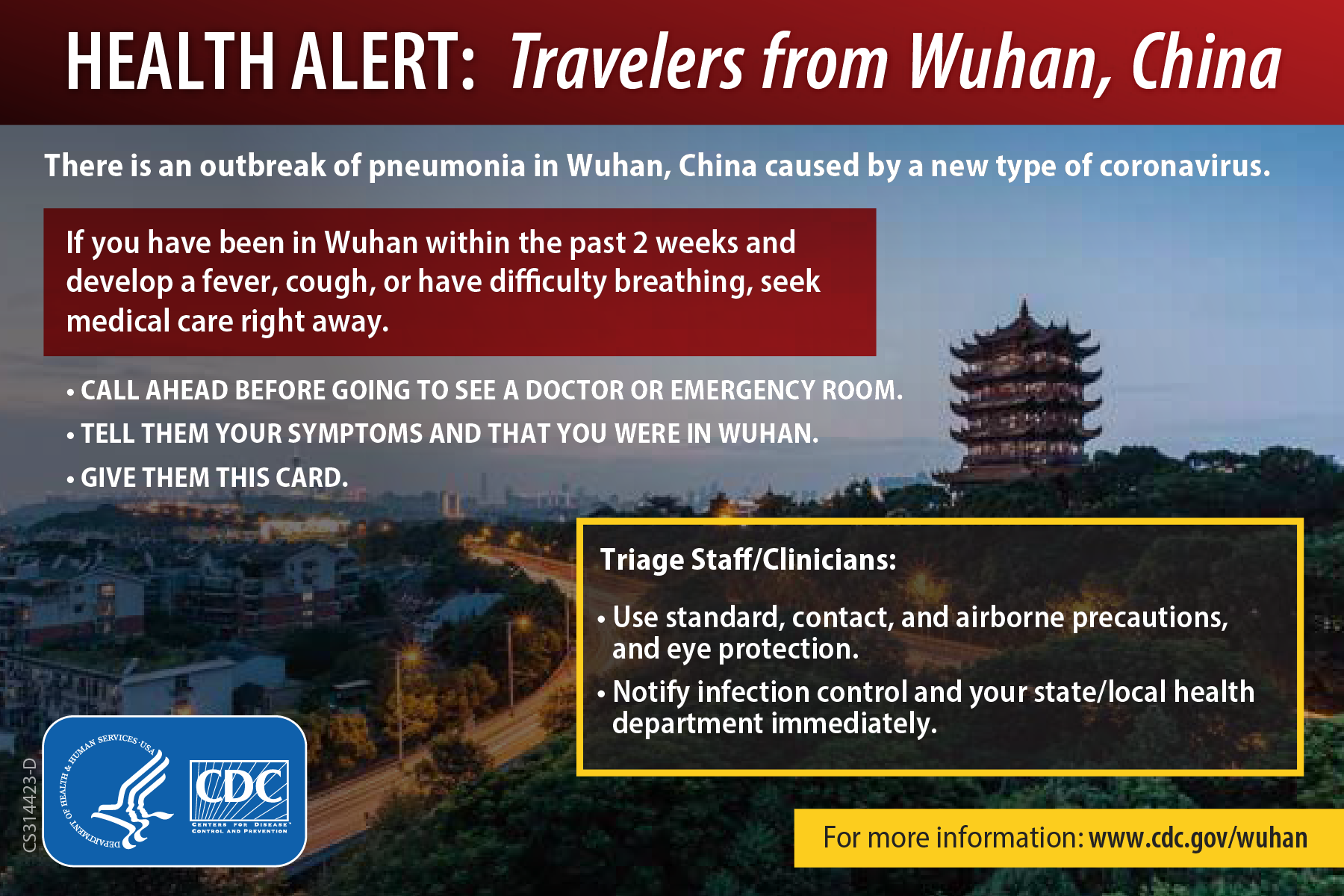 Health Alert: Travelers from Wuhan, China
There is an outbreak of pneumonia in Wuhan, China caused by a new type or coronavirus.  If you have been in Wuhan within the past two weeks and develop a fever, cough or have difficulty breathing, seek medical care right away. 
Call ahead before going to see a doctor or emergency room
Tell them your symptoms and that you were in Wuhan
Give them the card above
Triage Staff/Clinicians
Use standard, contact, and airborne precautions, and eye protection
Notify infection control and your state/local health departments immediately.
For more information, visit the CDC website. 
------------------------------------------------------------------------------------
Terms of Use
I agree that my use of this website will be for the sole purpose of accessing and updating my personal online health information with the Pennsylvania State University. I will not attempt to view or access information belonging to any other individual and agree that doing so may violate Federal and State privacy legislation, as well as Pennsylvania State University privacy policies. Any concerns or violations should be reported to the University Health Services Privacy/Security Coordinator.
I agree that any information which I submit on this website will be accurate and complete to the best of my knowledge. I understand that this information will become part of my Pennsylvania State University health record, and may be used in any medical care that I receive. Any questions or concerns regarding the information requested should be directed to the University Health Services Clinical Director.