Cannabis Education Information
Alcohol & Drug Education & Recovery

Penn State Conduct and Legal Concerns 
University Park Resources
Mixing Drugs and Alcohol
| Drug | Increased effects when mixed with alcohol |
| --- | --- |
| Cannabis | Impaired coordination, impaired judgment, reduced reaction time, confusion, difficulty concentrating |
| Xanax and other anxiety medications | Drowsiness, dizziness, increased risk of overdose, slowed or difficulty breathing, impaired condition, unusual behavior, memory problems |
| Adderall and other ADHD medications | Dizziness, drowsiness, impaired concentration, possible risk of heart problems, liver damage |
| Depression medications | Drowsiness, dizziness, increased risk of overdose |
| Over-the-counter pain relievers | Upset stomach, stomach and intestinal bleeding, ulcers, liver damage, rapid heartbeat |
Self Assessment
The ScreenU Cannabis tool offers personalized, non-judgmental feedback.  The tool will help you identify if you are experiencing negative consequences because of your cannabis use.  The tool provides information to help keep you and your friends safe.  The screening tool is anonymous, and your information is not recorded.  
More Information
Call 911 - You May Save a Life
Penn State's Responsible Action Protocol and Pennsylvania's Medical Amnesty Law protect students from prosecution for consumption or possession of alcohol or drugs when they seek help for a peer.
Learn More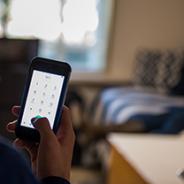 Explore in this Section
Substance Use Education & Information