Marijuana Offenses

Marijuana in Pennsylvania
Recreational marijuana remains illegal in Pennsylvania. Possession of a small amount is classified as a misdemeanor, and carries with it the potential for fine, costs, jail time, and collateral consequences that can negatively affect a student's life goals. An attorney can help you evaluate your options, including whether a diversionary program might be available to you, if you are charged with marijuana crimes.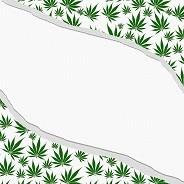 Possession of Marijuana Overview
No legal advice is provided on this website. Every case is different. For advice about your specific situation, please complete our intake form to request an appointment with an attorney.
If you are charged with a marijuana offense, you may be eligible for a diversionary program called the Misdemeanor Marijuana Diversion Program. We strongly recommend you consult with an attorney to discuss the specifics of your situation.
Reviewed:  August 10, 2022