Legal Information for Students

Legal Information for Students
Student Legal Services
Student Legal Services is a free and confidential resource for Penn State University Park and Commonwealth Campus students facing personal legal issues. Learn more about common legal topics from one of our attorneys with a free game-style presentation for student groups:
Game-Style Presentations on Legal Topics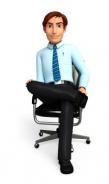 Business Law
There is  an amazing ecosystem throughout the Penn State system for entrepreneurs. Start with the Small Business Development Center to learn about the available resources. Check whether there is a LaunchBox and Innovation HUB at or near your campus.
Here are few of the resources in the State College area:
Civil Law
Student Legal Services can help students with many civil matters including landlord-tenant issues, uncontested family law matters, simple estate documents, and name changes.
When thinking about moving off-campus, learn more about how to Get Started and Know Your Rights.
A great free resource on civil law is PALawHelp.org. This website gathers information, videos, and templates from all of the legal service providers in Pennsylvania and puts them on this free, searchable website.
Many times a legal solution is lengthy, expensive, and divisive. Sometimes a government resource or an alternative dispute resolution process can provide a better solution.
Immigration Law
Immigration law is a rapidly changing field. Global Penn State maintains a page highlighting International Student Alerts.
Check out the International Students link for a primer on common questions about U.S. law and driving in the U.S. for international students.
Reviewed: November 3, 2017
Explore in this Section
Legal Information for Students