Collateral Consequences

Collateral consequences in action
A student pleads guilty to a summary citation for possession of a fake ID and pays the fine. The student is scheduled to start an internship at a bank in a few weeks. It was not written on the ticket, but there are collateral consequences beyond the fine: The student will lose their internship and may not be eligible to work for any FDIC insured institution for 5 years.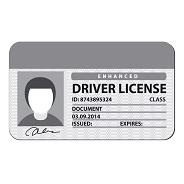 Collateral Consequences
There can be penalties or effects of a criminal conviction beyond the jail time, fines, or costs; lawyer's call these 'collateral consequences'. While they are 'collateral' to the criminal penalties, these consequences can have a direct impact on your life. The collateral consequences are not written on the ticket or charging document, so many people are not even aware that their plea or conviction will result in these consequences until it is too late to change anything. If you're charged with a criminal offense, talk to a lawyer before entering a plea.
Need Help?
Student Legal Services offers free and confidential advice, representation or referrals to Penn State, University Park and Commonwealth Campus students, funded by the Student Initiated Fee.
Student Legal Services