Name Change

Name Changes
How to Change Your Name in Centre County, Pennsyvania
This web page contains a guide to how to successfully change your name as an adult in Centre County, Pennsylvania. The guide provides only general information and instructions. It does not provide legal advice and is not a substitute for consulting with an attorney.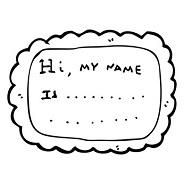 Student Legal Services
The Office of Student Legal Services is a student-activity fee funded law office which provides free legal assistance to Penn State students at University Park. We offer advice, representation, and/or referral services in many legal matters affecting students.

We can help with name changes!
Fill out an intake form to request services