Alcohol Offenses

Alcohol Offenses
This section discusses the legal consequences of some more common alcohol-related offenses, and it is not meant to cover every offense. Penn State students may also face Code of Conduct violations for alcohol offenses, even those that occur off campus.
Dangerous drinking
Much of the crime reported on and around many college campuses is related to alcohol. Students who drink too much often commit crimes they would not consider doing while sober, like stealing things, damaging property, or trespassing. While we cover alcohol crimes here, unsafe drinking can lead to other criminal activity, which may carry even more severe consequences. Voluntary intoxication is not a defense to these types of crimes: Drunkenly destroying property is just destroying property under the law.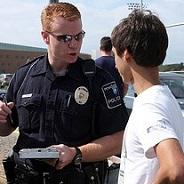 No legal advice is provided on this website. Every case is different. For advice about your specific situation, please complete our intake form to request an appointment with an attorney.
Reviewed: June 4, 2019