Community Service

Court-Ordered Community Service
Sometimes individuals facing minor criminal charges can complete community service hours in exchange for the dismissal of the citation. Check with an attorney to determine whether you might be eligible for community service, and how to request it. If you are offered community service, pay attention to:

1. Number of hours required,
2. Where service must be completed,
3. How to verify the service, and
4. When verification must be submitted to the court.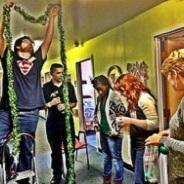 Tips for Court-Mandated Volunteers
When contacting organizations to inquire about volunteer opportunities, let them know right away that you are completing court-mandated service hours. Some organizations do not accept court-mandated volunteers.
Honor any commitments you make. The organization can report no-show or problematic volunteers to the judge.
When you finish a project, be sure to get the appropriate form or letter from the supervisor of the project. Be proactive and make sure you are communicating with your supervisor to ensure your hours are being logged and will be verified when your service is complete.
If the supervisor promises to send a letter directly to the court, check to make sure the court received it. It is always your responsibility to make sure the court gets proof of your hours.
Show up ready to work with a great attitude. The judges regularly hear back from some of the volunteer placements.
How Penn State Can Help You Find Opportunities
Commonwealth Campuses
Here are some ways to start looking for volunteer opportunities in your area:
Check with your campuses student affairs office to see if they have any resources or listings available,
Pennsylvania's Department of Labor and Industry maintains a listing of some starting points to locate volunteer opportunities.
Check out the United Way's Pennsylvania 211 database.
University Park
Penn State's Office of Student Activities has a service office (serviceprograms@psu.edu) located at 103 HUB to help connect students with appropriate volunteer activities. Penn State's volunteer service office can't verify service hours--you must work that out directly with the agency for which you are performing the community service. When working with the volunteer office to find volunteer opportunities, keep in mind that they may have opportunities that do not qualify under the guidelines set by the judge in your case. Be aware that you typically must to work with a non-profit agency and that other qualifications may apply, such as whether or not hours worked on THON activities, or for non-profit political organizations are acceptable.
The Council of Lionhearts maintains a database of volunteer activities many of which are located on campus or have easy, online signups. While the Council of Lionhearts' database is not being updated due to the pandemic, Student Affairs has helpful information on volunteering during COVID-19.
Here are a few places around Centre County that regularly use volunteers. Some organizations require orientation, training, or a long-term commitment, so be upfront about what you're willing to commit to, and follow through on that commitment.
Animals
Youth and Community
Adults and Seniors