Current Exhibitions
HUB-Robeson Center Offices & Spaces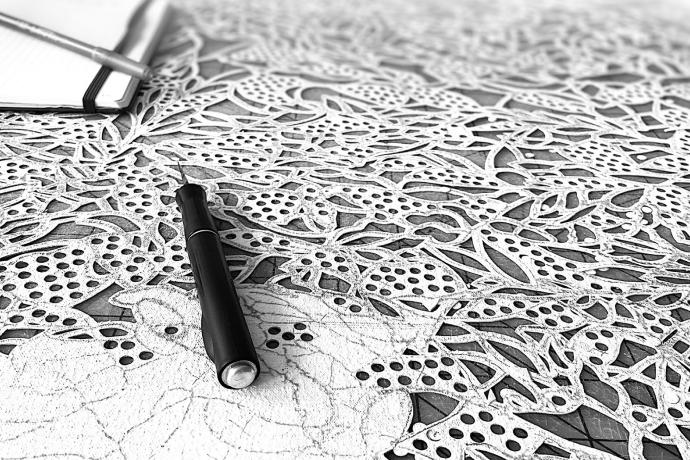 Ingress | Piper Shepard
August 7 – October 22, 2023 | HUB Gallery
Reception Date: October 12, 2023 | 4:00 p.m. - 6:00 p.m. 
Piper Shepard's intricately cut textiles conjure lace, wallpaper, or remnants of pattern to connect with memories and human history. Her gossamer, wall-sized textile sculptures suggest sacred spaces, and, upon closer inspection, the beauty of their surfaces reveals a mesmerizing variety of intimate, laborious handwork of employed techniques. She considers cloth a substance that is malleable and movable, a rich domain that is both fragile and enduring.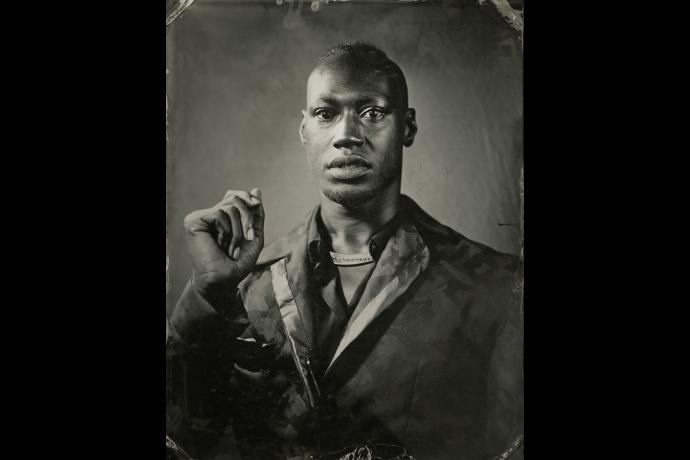 Anacostia Portraits | Elena Volkova
June 8, 2023 – October 13, 2023 | Art Alley
Workshop: September 22, 2023 | 10:00 a.m. - 2:00 p.m.
Reception: September 22, 2023 | 5:00 p.m. - 7:00 p.m.
Anacostia Portraits is a participatory art project using a historic photographic process to create a visual archive celebrating the people who make up the Anacostia region of the District of Columbia. In this revival of the 19th-century tintype, individuals with a connection to the community were invited to portrait sessions with photographer Elena Volkova at the Anacostia Arts Center. Each sitting produced two portraits, one for the participant and one for a final installation.
Volkova sees Anacostia Portraits as a way for people to shape their own representations, and to encourage a dialogue between past and present. The tintype, or wet plate collodion process makes exposures on metal plates coated with wet silver nitrate. Like a Polaroid, each exposure produces a single image. However, a single tintype takes about 15 minutes to create. Volkova uses the forced slowness to collaborate with participants, learning enough about each person to reveal their internal stories in a final portrait.
Anacostia Portraits is supported by a Corcoran Women's Committee and ARCH Development Corporation grant.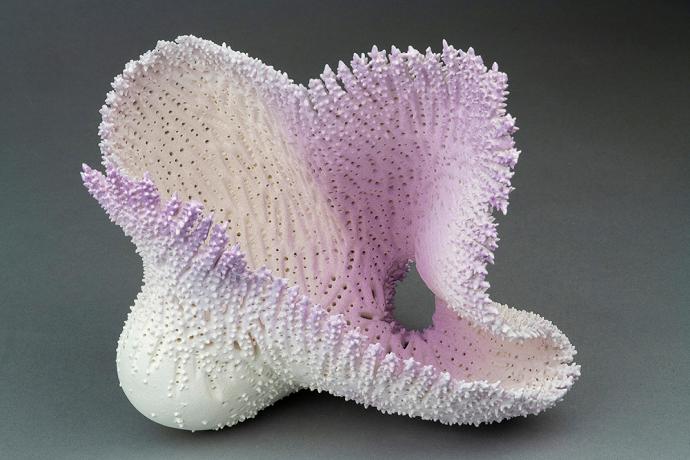 Magnificare | Marguerita Hagan
September 22, 2023 - February 22, 2024 | Exhibition Cases 
Reception: November 2, 2023 | 4:00 p.m. - 6:00 p.m.
Marguerita Hagan is a ceramic sculptor based in Philadelphia. Her exhibition "Magnificare" sheds light on a multiplex of senses and dimensions from the eye, mind, and heart to sustainable actions. Each series in the exhibition honors and celebrates mutually thriving communities and environments. Her play with scale makes physically visible the micro jewels of the ocean and her tributaries. In a cohesive and diverse body of ceramics, the works illuminate interdependence and engagement while magnifying our awareness, reciprocal responsibility, and protection of each other and our planet.