Current Exhibitions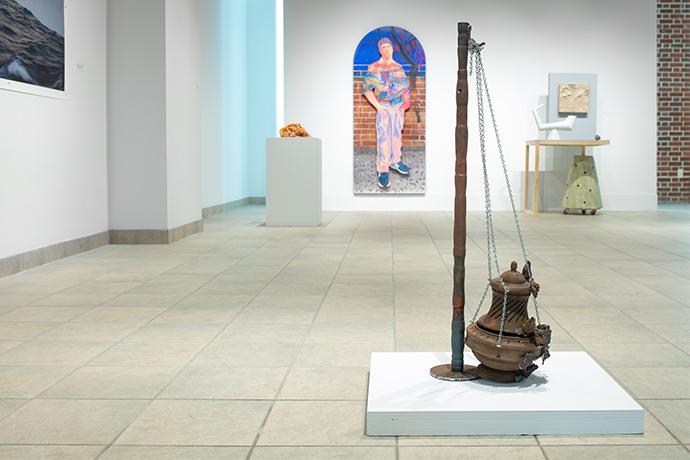 Visual Arts Annual Graduate Research Exhibition 
March 24 – May 9 | HUB Gallery
The Annual Graduate Research Exhibition challenges students to present their work to University wide audiences. Candidates works demonstrate the significance of their ideas and creative research and Individuals whose works and presentations are judged best will receive monetary awards.  
The Annual Graduate Research Exhibition celebrates research in all its aspects as an essential and exciting part of graduate education at Penn State. Established in 1986, the Graduate Exhibition places special emphasis on communicating research and creative endeavor to a general audience and offers an opportunity for professional development by challenging graduate students to present their work in clear, comprehensible terms to people outside their fields.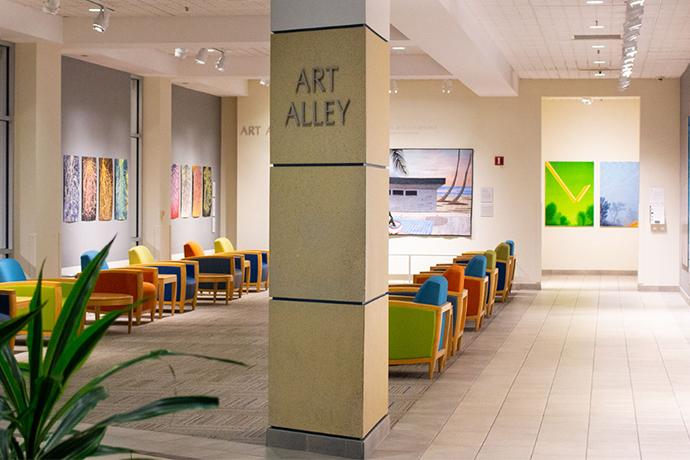 When The Bough Breaks
Organized by Susanne Slavick
January 16  - May 9 |  Art Alley  
Despite our history of decimating vast tracts of forests, often in the name of civilization, trees remain indifferent to our existence. They continue offering shade, shelter, sustenance and survival. They long precede the human race and will ultimately succeed us, despite our alternating negligence and reverence.  
Facing ongoing human conflict and impending climate catastrophe, the reality or representation of trees can offer solace and space—for the necessity of talking and listening. The works of these artists and accompanying poets embrace the tree — materially and conceptually— through figure and metaphor, analysis and allegory, and as record and reflection. Works by:  Patricia Bellan-Gillen,  Denise Burge,  Zoë Charlton,  Ellen Harvey,  Alex Lukas,  Clayton Merrell,  Sarah Slavick, and Susanne Slavick. 
This exhibition was supported in part by the Pennsylvania Council on the Arts, a state agency funded by the Commonwealth of Pennsylvania and the National Endowment for the Arts, a federal agency.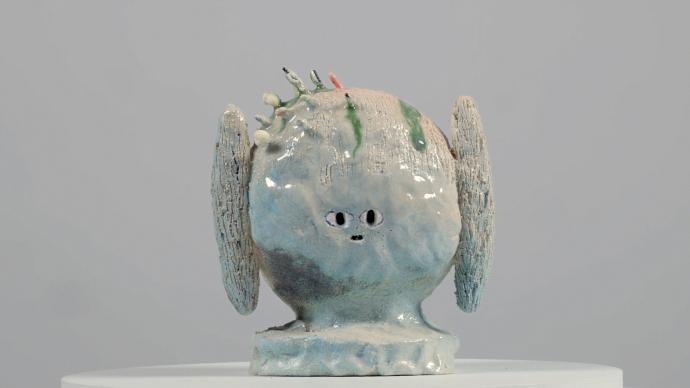 Human Expectations II
Dolores Furatado, Kris Grey, William J. O'Brien, Eun-Ha Paek, & Lilly Zuckerman  
Through June 20 | HUB-Robeson Center & Online
Working with touch and play, the artists exhibiting in Human Expectations II search for expression and experience through material. Forms emerge from the artists' own bodies creating monuments to life and desire. Sharing what living feels like with eyes closed, improvisations and intimate experiences become powerful and suggestive objects. Like a boulder on top of a hill – these works fill the imagination with narrative possibility. Works on view by William J. O'Brien, Dolores Furtado, Kris Grey, Eun-Ha Paek and Lilly Zuckerman.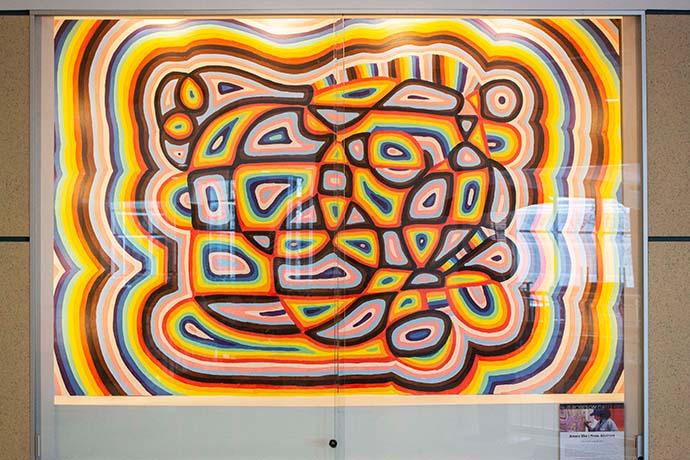 Amara Eke | Pride Abstract 
February 22 - July 28 | Wall Case, HUB-Robeson Center 
Amara Eke is a senior in Fine Arts at Penn State University pursuing her BFA with a concentration in Drawing and Painting and minors in Art History and Gender Studies. Her work uses vibrant colors in mediums including acrylic paint, colored pencils, markers, glitter, stickers, and more to illustrate themes dealing with black womanhood, queerness, spirituality, and conspiracy. Eke aims to intertwine themes of art history (particularly from the Byzantine and Italian renaissance periods) with her own experiences in the 21st century, accurately representing the wealth of diversity here on Earth while still paying homage to the artists and history that came before her. 
Penn State Center for Arts and Crafts Annual Artist and Instructor Exhibition 
February 5 – June 20 | HUB-Robeson Center 
The Penn State Center for Arts and Crafts' (CFAC) artists and instructors will showcase their artwork in the first-floor Display Cases. This exhibition will feature artworks representing the range of art classes available at the CFAC. 
The Center for Arts and Crafts has offered non-credit adult art classes to Penn State students, faculty, and staff during each of the university semesters and a children's summer art camp for more than 40 years. The Center for Arts & Crafts is located in 3 Ritenour and has a ceramics studio in B8 HUB.