Current Exhibitions
HUB-Robeson Center Offices & Spaces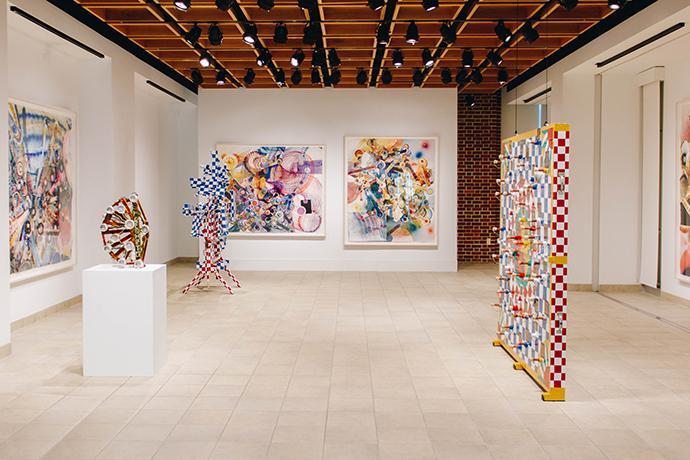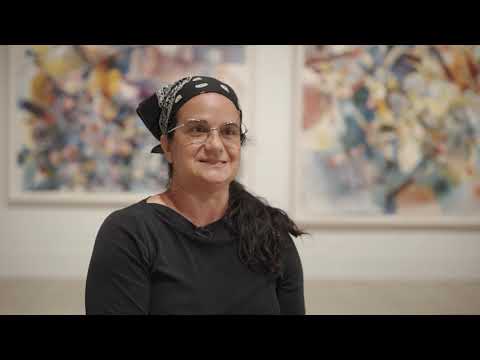 ROSEMARIE FIORE
June 18, 2021 – January 30, 2022 | HUB Gallery
Known for converting popular technologies such as lawnmowers, cars, floor polishers, and amusement park rides into painting machines, selected works from the past 10 years of Fiore's practice will be on view in HUB Gallery. Fiore worked with students in the School of Visual Arts to develop the pyrographic tools which she used in a performance on the HUB Lawn this Fall. This project is supported in part by an award from the National Endowment for the Arts.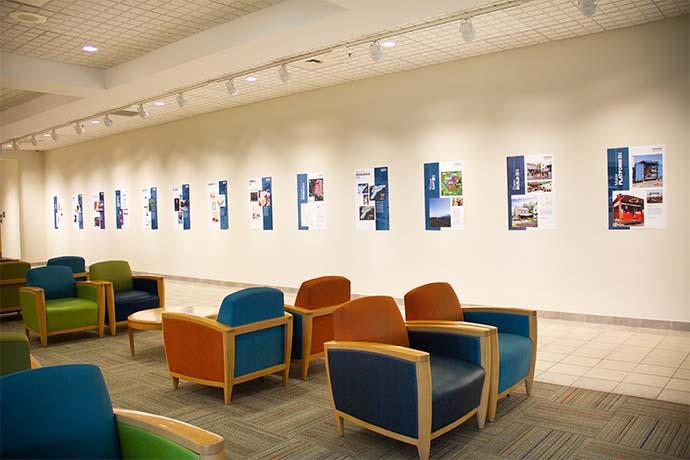 Design for Life
November 10, 2021 – January 26, 2022 | Art Alley  
Opening Reception: November 10, 6 – 7:30 p.m.  
Design for Life is an exhibition that highlights the expanse of innovative, socially responsive and community-engaged design work developed within the Stuckeman School. The Design for Life initiative was introduced by interim director Patricia Kucker as a testament to the creative practice, research and expertise of students, Staff, and Faculty. Twenty-two projects that focus on issues such as social justice, affordable housing, community engagement, health and well-being, sustainability, climate change and more will be featured in the exhibition. Works within the exhibition will also be available to view online once the show opens via Issuu.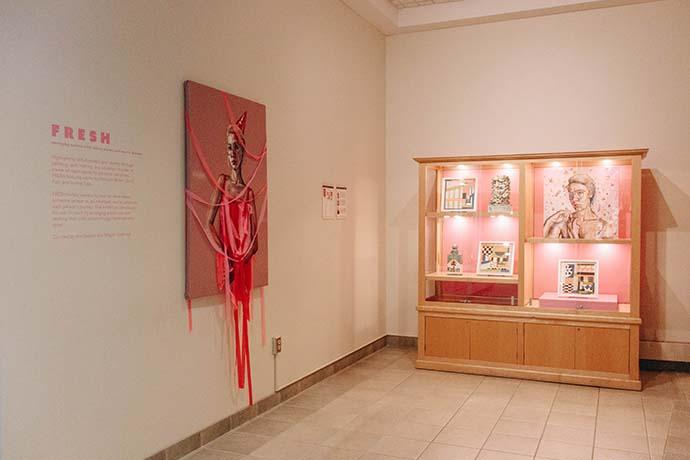 FRESH, emerging artists with micro works and macro dreams 
November 17, 2021 – May 17, 2022  | Exhibition Cases, HUB-Robeson Center 
Highlighting self-discovery and identity through painting, quilt making, and sculpture in order to create an open space for personal narratives, FRESH features works by Harrison Boden, Emily Furr, and Sydney Lee. 
FRESH invites viewers to look for what makes someone unique as an individual, and to celebrate each person's journey. This exhibition consciously focuses on work by emerging artists who are seeking their own voices through boldness and color. 
Curated by Alix Gaytan and Megan Gottfried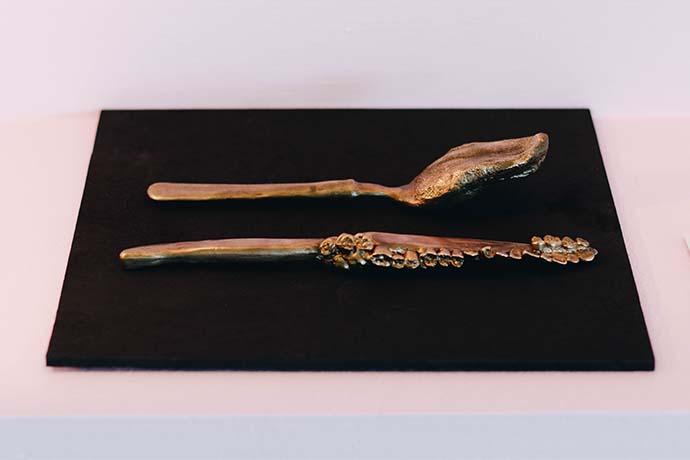 Inside the Frames 
November 17, 2021 – May 17, 2022 | Exhibition Cases, HUB-Robeson Center 
Inside the Frames tackles the intricacies of body image and disordered eating. Art history students Emily Tse and Sidan Chen co-created the exhibition out of their Curator's Workshop course (ART 477 taught by Lindsey Landfried, Curator and Senior Gallery Manager, HUB-Robeson Galleries) to address the anxieties surrounding these intricacies, and to promote body positivity and acceptance. Works on view by artists Mengzi Xu, Megan Gottfried, Harrison Boden, Ronan Shaw, Shaobo Liu, and Jo Megas.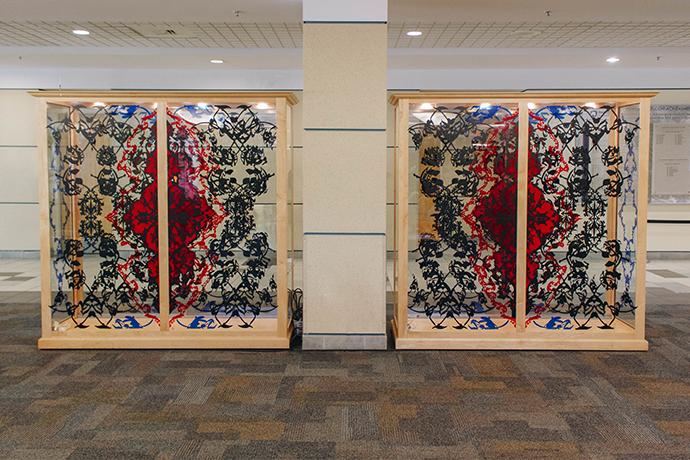 Kiana Honarmand | Altar
Through January 26, 2022 | Exhibition Cases 
Honarmand's installation on the exhibition cases utilizes text from the poem Gift by Iranian feminist poet Forough Farrokhzad to pay homage to the history of hiding critical commentary in Persian poetry and visual arts. Employing politically-charged writings such as news articles, propaganda, or feminist poetry, the writings are subsequently transformed into patterns using the smooth curves of Persian calligraphy. While Persian text can be associated with fear and terror in the current political climate of the Western world. Honarmand is interested in creating a sense of "home" and familiarity for these members of the Penn State Community.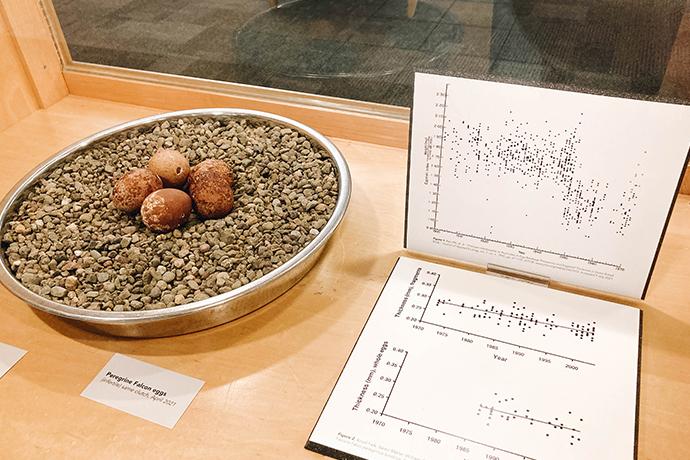 Lost Bird Project and Why Biodiversity Matters
Through January 26, 2022 | Exhibition Cases 
As the presenting sponsor, Shaver's Creek Environmental Center has brought the Lost Bird Project to central Pennsylvania. Shaver's Creek has been a national leader in environmental education, outdoor recreation, and conservation since 1976 by connecting people to people, and people to the natural world. Why Biodiversity Matters includes avian research and educational materials from Shaver's Creek Environmental Center and Penn State's Wildlife and Fisheries program. The Lost Bird Project sculptures visit Central Pennsylvania, Fall 2021–Summer 2022. Conceived by artist Todd McGrain, the project recognizes the tragedy of modern extinction by immortalizing the five most recently extinct North American birds: the Carolina Parakeet, Heath Hen, Great Auk, Labrador Duck, and Passenger Pigeon. These statues serve not only as dramatic reminders of the biodiversity lost due to human activity, but of our duty to prevent further extinction.