Current Exhibitions
HUB-Robeson Center Offices & Spaces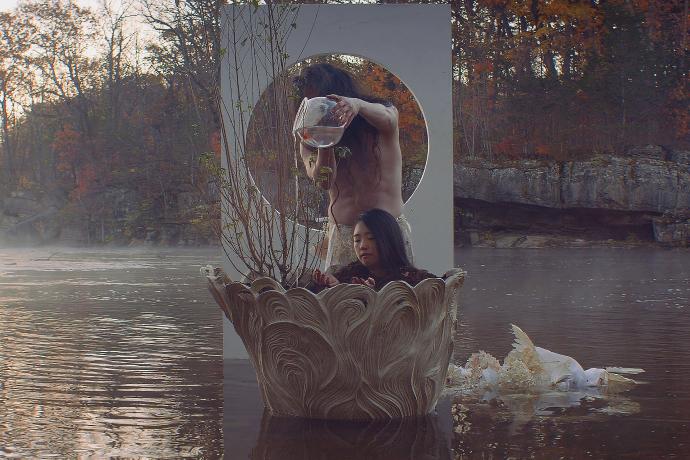 DREAMS | AYDO (A young Yu & Nicholas Oh) 
On View | November 11, 2022 - March 5, 2023 | HUB Gallery
Artist Talk | November 14, 2022 at 3–4 p.m. | Palmer Auditorium
Reception | November 14, 2022 at 5–7 p.m. | HUB Gallery
Through performance-based film and site-specific installation, AYDO re-imagine Korean folklore and precolonial spiritual practices to reflect personal and Asian American perspectives. They are not faithful to historical canon and transgress older traditions, regenerating them within diasporic contexts through methods of disruption and transformation. 
Dreams explores ancestral and personal dreams through sculptural and video installations. Ancestral dreams refer to the experiences of the artists' ancestors, which they recall and meditate on through spiritual ritual-based practices that center on themes of generational trauma, family, and diaspora.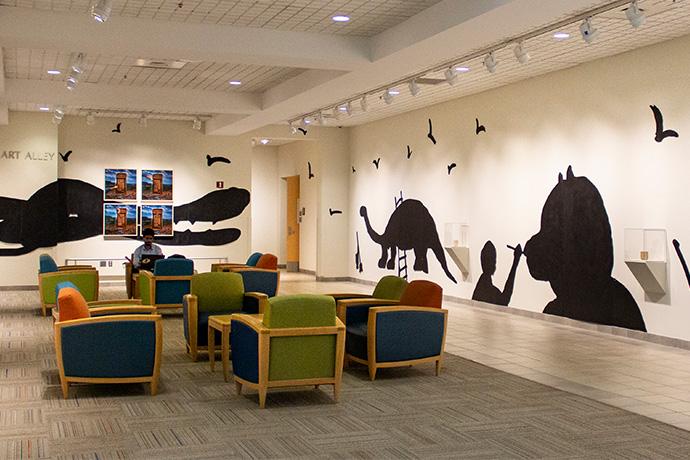 Premiere | Andrew Castañeda
July 25, 2022 – January 29, 2023  | Art Alley  
ARC presents Premiere, the inaugural exhibition of Andrew Castañeda's recent photo and painting works. Organizing his work to mirror the structure of a day in TV programming, individual pieces from various ongoing series are exhibited among each other, just the way episodes of disparate tv shows run back to back every day. The range of the work presented mirrors the spectrum of television programming from documentary to cartoon, commercial break to made-for-tv movie.  
Andrew Castañeda grew up surfing and skateboarding in sunny southern California. Castañeda has work in two private collections: The American Museum of Ceramic Arts at Pomona, CA and the Kansas City Art Institute Teaching Collection. Castañeda earned his BFA in ceramics from the Kansas City Art Institute, his MFA from Penn State University, and is currently Harvard's Artist in Resistance 2020-2021.  
HARD CANDY TECTONICS  
Works by Gracelee Lawrence
Curated by Jessica Rommelt 
November 14, 2022 - May 14, 2023 | Exhibition Cases
Glimmering and seductive surfaces blend into sensual volumes in space that together form the plastic sublime that is Gracelee Lawrence's sculpture. Her approach to objects spins somewhere off the map between a traditional sculptural legacy (in the company of reclining nudes and ornate garden fountains) and a 21st-century DIY manufacturing approach that let's one artist print off extruded plastic components that fit elegantly together. Still, with a fierce rebel sensibility, Lawrence serves the most exquisite Lego Tetris figuration you've ever seen. These sculptures usually feel like femme beings that are at once naked and armored up. Here you may find the works conjuring a rogue cyborg disco, cumquat army, digital cherry mountain with the reclining gargoyle, oil spill harvest cake on hard candy tectonics.