Online Exhibitions
HUB-Robeson Center Offices & Spaces

Dr. Bill Doan | The Anxiety Project 
Through May 2021 | Online
A pandemic, nationwide protest and uprising, a presidential election, and cascading challenges facings individuals and communities across the globe, many of us have struggled with our mental health. Despite the prevalence and normalcy of these feelings and experiences, stigma continues to follow mental illness.  
For Doan, drawing, performing, and sharing have helped him – and others – cope.  Therapeutic and alleviating symptoms, drawing, performing, and storytelling have helped Doan to imagine his mental health, rather than to be defined by mental illness. The Anxiety Project, invites others to draw for their mental health too. He is a Professor of Theatre in the College of Arts and Architecture and Director of the Arts and Design Research Incubator at The Pennsylvania State University. Doan served as the Penn State Laureate for 2019-2020. 
Performance | Frozen in the Toilet Paper Aisle of Life: Man Up! 
The HUB-Robeson Galleries are proud to present Frozen in the Toilet Paper Aisle of Life: Man Up!, a serious and comic theatrical piece written and performed by Dr. Bill Doan and Dr. Tyler Sperrazza.   
The performance is drawn from Doan's exhibition and research project, The Anxiety Project, which was recently installed in HUB Gallery. It was written in an effort to bridge the gap between students and critical conversations surrounding mental health and toxic masculinity.  
The performance was pre-recorded and premiered on March 11, the University's second Wellness Day. To watch the performance visit the Student Affair's YouTube channel.   
Hostile Terrain 94 at Penn State
Hostile Terrain 94 (HT94) is a global call to action hosted by the Undocumented Migration Project . It is a participatory art exhibition occurring in nearly 150 cities around the globe. The HUB-Robeson Galleries hosted this powerful exhibition in our open lounge gallery space, Art Alley, located in the HUB-Robeson Center Student Union building.  
The HUB-Robeson Galleries staff partnered with our local and student communities for six months, engaging participants in the process of completing toe tags through weekly virtual workshops, class visits, contactless local drop-off's and mailings, in an effort to complete the 3,200 toe tags that make up the memorial wall map. This act of writing allows one to acknowledge these deaths and remember that these people are not just data on a sheet of paper. We had nearly 300 participants take part, and the wall map was fully realized prior to the November 3 election, a goal of the Undocumented Migration Project. This would not have been possible without the generous help of others. We thank all of our participants for making this very important exhibition a reality. 
Human Expectations | Micaela Amateau Amato, Natalia Arbelaez, Soojin Choi, & Malcolm Mobutu Smith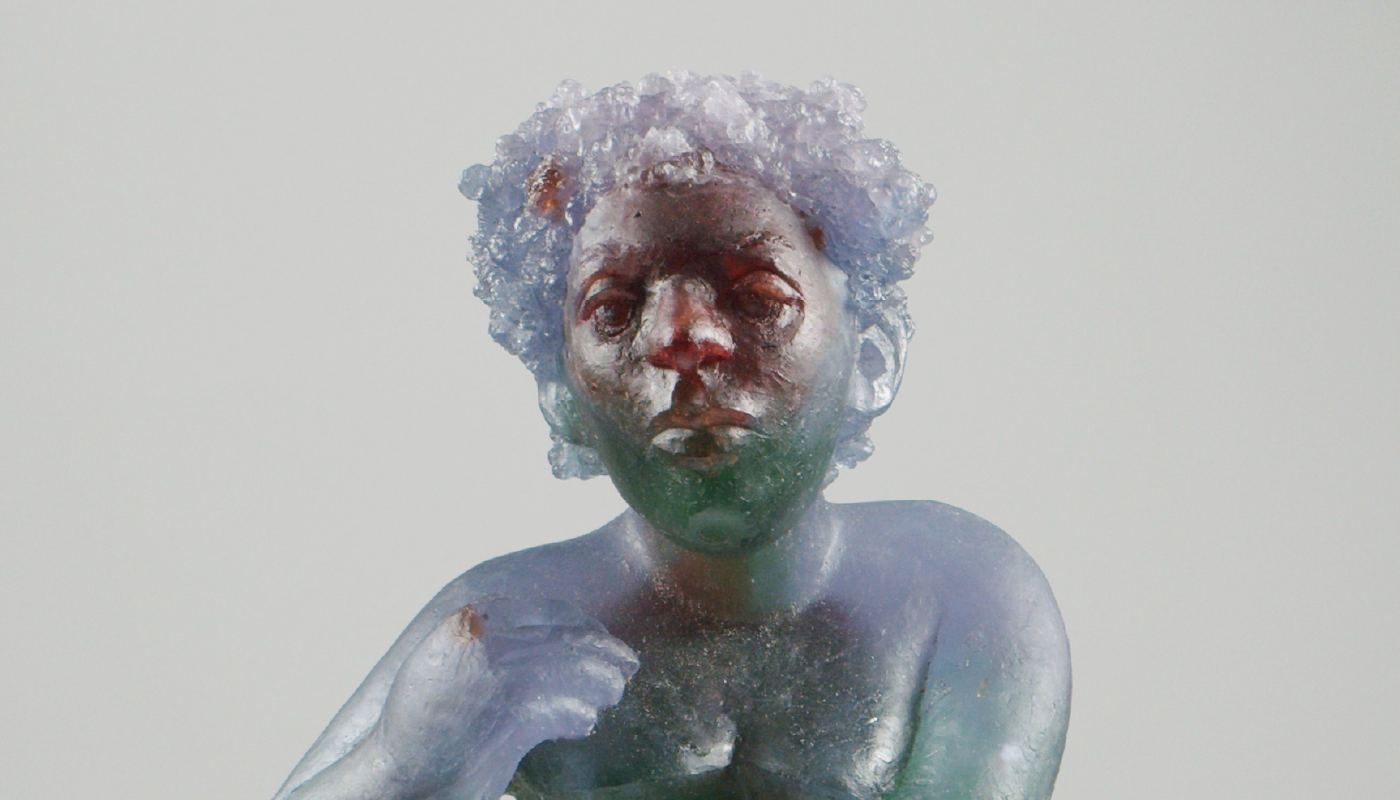 Image: Harriet Tubman, Micaela Amateau Amato
 
August 24, 2020 – January 31, 2021 | HUB-Robeson Center & Online 
Human Expectations is an exhibition of four artists working throughout the U.S. in ceramic, neon, and glass. Each artist approaches the form of the human head as a map or apparition, expressing systems of knowing, disruption, and social difference. Weighty, incisive, and unflinching these works connect deeply to the worlds of emotions, feelings, and embodied knowledge. Working from their interests, stories, and origins these artists consider the limitations and possibilities of human expectations – their ignorance, perceptual limitations, and potentially their magic. On view throughout the exhibition cases in the HUB-Robeson Center, at Penn State University Park. 
Human Expectations II  | Dolores Furtado, Kris Grey, William J. O'Brien, Eun-Ha Paek, & Lilly Zuckerman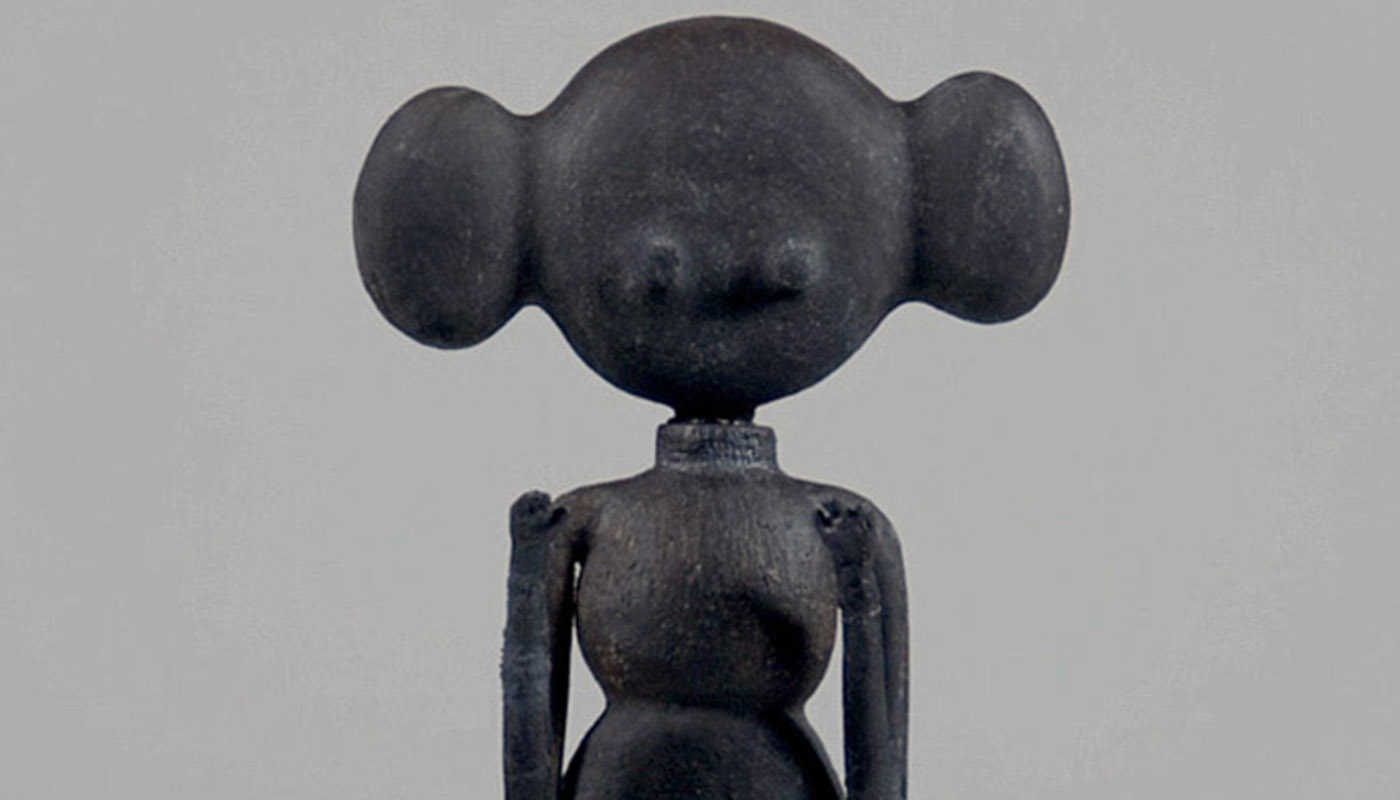 Through June 20 | HUB-Robeson Center & Online 
Working with touch and play, the artists exhibiting in Human Expectations II search for expression and experience through material. Forms emerge from the artists'  own bodies  creating  monuments to life and desire. Sharing what living feels like with eyes closed, improvisations and intimate experiences become powerful and suggestive objects. Like a boulder on top of a hill – these works fill the imagination with narrative possibility. Works on view by Dolores Furtado, Kris Grey, William J. O'Brien, Eun-Ha Paek and Lilly Zuckerman.