Virtual CAPS Services
Counseling & Psychological Services

CAPS Virtual Services
CAPS is open!
Just call (814) 863-0395 to get started (M-F, 8:00 a.m. - 5:00 p.m.)

Tele-services, including tele-counseling, are available

(for enrolled University Park students in eligible states)

We will schedule you for an initial phone appointment to understand your needs and come up with a plan. 

CAPS can work with you to identify a private space if you are not able to access one.
In crisis or need immediate support?
Call CAPS (M-F, 8:00 a.m. - 5:00 p.m.): 814-863-0395

Call the 24/7 Penn State Crisis Line: 1-877-229-6400

Use the 24/7 Crisis Text Line: Text "LIONS" to 741741

Faculty and Staff – check out the Red Folder - a guide to help you recognize, respond, and refer students to the right resources
Virtual CAPS Chat
Now with the convenience of online scheduling!
CAPS Chat provides informal, drop-in consultation for students with counselors from Penn State Counseling and Psychological Services (CAPS). Sessions are free and no appointment is necessary. Students are seen on a first-come, first-served basis and meetings are no longer than 30 minutes.
Simply follow online scheduling instructions on the CAPS Chat webpage to schedule your meeting during designated CAPS Chat hours.
Skills Clinics
Skills Clinics are a brief, structured form of group counseling focused on a specific topic or theme. In a Skills Clinic five to eight members meet once per week for four to six weeks via Zoom. The primary goal is to offer specific strategies for managing distress and improving day-to-day functioning. Call CAPS to learn if a Skills Clinic is right for you (open for enrolled students in eligible states).
Current clinics offered include:
Self-Compassion
Mindful Mood Management
Anxiety
Perfectionism
Racial Stress, Trauma, & Empowerment
Eating Disorder Recovery
Steady: Emotional Balance & Success  (Dialectical Behavior Therapy skills, which you can learn more about via our Virtual Library).
Therapy Groups
Therapy groups are a form of psychotherapy, focusing on developing insight and behavior change. CAPS offers therapy groups for all students, including groups for particular populations, and groups for particular concerns. Call CAPS to learn if group counseling is right for you (open for enrolled students in eligible states).
Current therapy groups offered include:
Grief & Loss
Women's Empowerment
Eating Disorder Recovery
Adapting to Change & Life Stressors
Interpersonal Process Groups for...

Graduate Students
Undergraduate Students (Understanding Self and Others)
Men
Mindfulness
Drop-In Discussion & Support Groups
These groups focus on supporting students through peer discussion. These are not therapy groups. No call to CAPS is required, simply drop on by through each group's individual Zoom link.
Current Drop-In Discussion & Support Groups offered for Fall 2020 include:
Black and Latino Male Empowerment
Women of Color Empowerment
Sexual and Gender Diverse Student Support
Interfaith Dialogues
SMART Recovery
Weekly Wellness: Strategies to Manage Stress and Enhance Your Well-Being
YOU@PSU
Learn about Penn State's newest virtual service to help you navigate your time and experiences at Penn State. Create a confidential profile to discover hundreds of personalized tips and resources to tackle your academics, career path, stress and social life. Explore. Connect. Repeat.
CAPS Virtual Library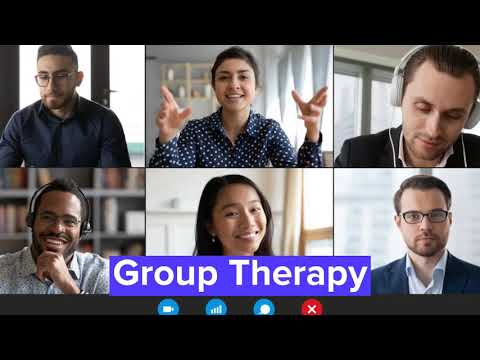 WellTrack
WellTrack is an app and website available to students at any time of day and from any location. WellTrack features a wellness assessment that students can take one time, or on an as-needed basis, to help them understand the activities associated with when they feel better and worse, and to identify patterns in their daily activities and how they are feeling.
Life Hack Kits
Life Hack Kits are step-by-step wellness packages designed to help you navigate and demystify some of the more perplexing parts of being human. Instructors and student organization leaders are encouraged to use these for extra credit/points.
Outreach Events
CAPS offers psychoeducational programs designed to reduce distress and increase wellbeing. Zoom-based outreach events can be requested for your group.
Thriving Campus
Thriving Campus is a tool for finding mental health providers in your community. 
Red Folder
The Red Folder initiative is a guide to help faculty, staff, and others who interact with students to recognize, respond effectively to, and refer distressed students at Penn State. All faculty, staff, and administration are encouraged to review their physical folder or visit the Red Folder website.