Virtual CAPS Services
Counseling & Psychological Services

CAPS Virtual Services
CAPS is open!
Just call (814) 863-0395 to get started (M-F, 8-5)

Tele-services, including tele-counseling, are available

(for enrolled students in eligible states)

We will schedule you for an initial phone appointment to understand your needs and come up with a plan
In crisis or need immediate support?
Call CAPS (M-F, 8-5): 814-863-0395

Call the Penn State Crisis Line 24/7: 1-877-229-6400

Use the Crisis Text Line 24/7: Text "LIONS" to 741741

Faculty and Staff – check out the Red Folder - a guide to help you recognize, respond, and refer students to the right resources
Virtual CAPS Chat
CAPS Chat provides informal, drop-in consultation for students with counselors from Penn State Counseling and Psychological Services (CAPS). Sessions are free and no appointment is necessary. Students are seen on a first-come, first-served basis and meetings are no longer than 30 minutes.
Simply drop on by the Zoom links on the CAPS Chat webpage anytime between 2:00 - 4:00 p.m. every Tuesday and Thursday.
Online Skills Clinics
Skills Clinics are a brief, structured form of group counseling focused on a specific topic or theme. In a Skills Clinic five to eight members meet once per week for four weeks via Zoom. The primary goal is to offer specific strategies for managing distress and improving day-to-day functioning. Call CAPS to learn if a Skills Clinic is right for you (open for enrolled students in eligible states).
Current clinics offered include:
Self-Compassion
Anxiety
Loss
Eating Disorder Recovery
Stronger (resiliency after trauma)
YOU@PSU
Learn about Penn State's newest virtual service to help you navigate your time and experiences at Penn State. Create a confidential profile to discover hundreds of personalized tips and resources to tackle your academics, career path, stress and social life. Explore. Connect. Repeat.
CAPS Videos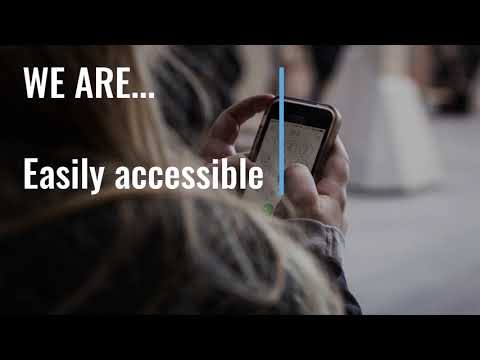 WellTrack
WellTrack is an app and website available to students at any time of day and from any location. WellTrack features a wellness assessment that students can take one time, or on an as-needed basis, to help them understand the activities associated with when they feel better and worse, and to identify patterns in their daily activities and how they are feeling.
Outreach Events
CAPS offers psychoeducational programs designed to reduce distress and increase wellbeing. Zoom-based outreach events can be requested for your group.
Thriving Campus
Thriving Campus is a tool for finding mental health providers in your community. 
Red Folder
The Red Folder initiative is a guide to help faculty, staff, and others who interact with students to recognize, respond effectively to, and refer distressed students at Penn State. All faculty, staff, and administration are encouraged to review their physical folder or visit the Red Folder website.