Parents & Families Weekend
Penn State Parents Program

Virtual Parents & Families Weekend 
October 2 - 4, 2020
Thank you for participating in Parents and Families Weekend! We will be posting links to event recordings for many events. If the link of event you wish to view is not available, please come back later. 
Live Streamed Signature Events
Hosted by the Penn State Parents Program. Recordings of previous live events are included in each event description.
See below for the complete event schedule
Show us where you roar!
Share your Flat LIon's adventure with #IHaveaNittanyLion and #PSUFamily
Download your Flat Lion!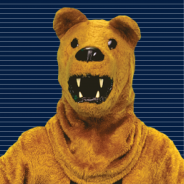 Family Trivia Challenge
Thank you for participating in the Family Trivia Challenge. Prize winners were notified by Friday, October 9 via email.
Watch the replay
Schedule of Events
We're pleased to share the recordings of some events. Events with (R) in the title have event recordings.  
Friday, October 2
Saturday, October 3
Sunday, October 4
Events on Demand
Questions about an event? 
Contact the Parents Program office
Explore in this Section
Parents & Families Weekend