Penn State's Gender Equity Center (GenEq) supports students who have been impacted by sexual violence, relationship violence, stalking, harassment, and other campus climate issues. GenEq staff provide education, advocacy, referrals, and crisis intervention/support counseling. All services are free and confidential.
We Are Hiring
Interested in working for the Gender Equity Center? Our office currently has two vacant full-time staff positions for qualified candidates interested in joining our team!
Program Coordinator for Outreach and Prevention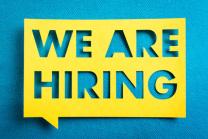 Requesting an appointment or programming
Gender Equity Center is committed to providing support and programming to the University community. During the ongoing COVID-19 concerns, we are offering a variety of options to best serve your needs and safety.

We realize this may be a challenging, uncertain time for many. As a result, we would like to empower you to determine what meeting or programming option is best for you and your needs. While we are offering in-person appointments and programming, we will continue to offer direct services, outreach, and engagement opportunities in a remote format via Zoom or Microsoft Teams as well. Options for meeting in-person include in our offices in 204 Boucke or somewhere else at University Park. These options include meeting in a conference room in Boucke, the HUB, your residence hall, or at an outdoor location. In the interest of making our meeting environment as safe as possible for everyone involved, we ask that everyone, regardless of vaccination status, wear a mask during our in-person meeting.

Please review this website for valuable information about resources and options. For more information, to schedule an appointment, or to connect with staff, email us at genderequity@psu.edu, call us at 814-863-2027, or stop in the office at 204 Boucke. Office Hours are 8:00 a.m. to 5:00 p.m. Monday through Friday.
Email Gender Equity Center
" I always feel the movement is a sort of mosaic. Each of us puts in one little stone, and then you get a great mosaic at the end. "