Involvement Fair

Involvement Fair
The Involvement Fair is one of the best opportunities to get involved in campus life at Penn State. Student Organizations set up displays and have members on site talk to visitors one on one about what their organization does on campus. Involvement in co-curricular experiences is one of the most important parts of having a successful college career! You will make friends, learn all about Penn State, and develop invaluable skills you will use in life beyond Penn State. There are over 1,000 student organizations to choose from. Wondering where to start? Start at the Involvement Fair!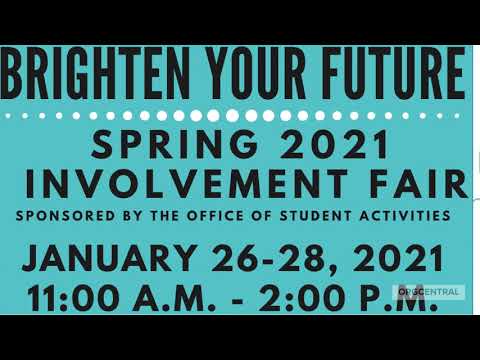 Spring 2021 Virtual Involvement Fair
Welcome to the Penn State Spring 2021 Virtual Involvement Fair! We wish we could be hosting our traditional Spring Involvement Fair in person! We miss seeing our various student organizations and members getting involved! We know this looks a little different than past years, but there are still great opportunities to learn about our 1000+ student organizations through the different engagement points below. Each aspect of our virtual fair will give you a different way to interact with our student organizations. Take a look around and learn about the many ways to get involved at Penn State!