Volunteering During COVID-19
Service & Leadership Opportunities

Volunteering During COVID-19
There is a continued necessity for community service and thoughtful volunteerism during the COVID-19 pandemic. Many of our communities are struggling due to job loss, lack of resources, and widespread need. We encourage students to connect with service opportunities, virtually or locally, if they are able.
The sites highlighted on this page are for general resource sharing and are not affiliated with PSU.
While engaging in service independently or in small groups, we encourage you to learn about the topic beforehand and reflect on your experience after. Below is a quick personal reflection guide to getting yourself started.
We expect that volunteers follow all local, state, and federal mandates and guidelines including stay at home orders, physical distancing recommendations, and any other applicable direction around stopping the spread of COVID-19.

If you are interested in volunteering with friends or as part of a student organization, it is important to plan in advance how you can volunteer in a team and maintain the health and safety of everyone involved. Things to consider before volunteering:

Transportation – Volunteers needs to consider how they can get to the site while maintaining adequate physical distance. This could mean more vehicles than typically needed or preferencing sites that are walkable. All service should take place in your local community and travel beyond a 50 mile radius is considered domestic travel outside of the local community.
Type of service – Service that takes place outdoors is preferred to service indoors because it allows for open-air flow and an increased capacity to adequately physical distance. We recognize that due to weather or other circumstances, outdoor service may not be possible. If you are planning an indoor service event, please reach out to a staff member from the Student Activities office to help you discuss best practices.
Volunteer expectations – It is important that everyone volunteering knows how they are expected to behave and actions they need to take to prioritize health and safety. Discussing this with the group prior to volunteering and having an intentional conversation is important. Some recommendations for this conversation are:

Volunteers and community members are to wear masks covering their nose and mouth at all times unless actively eating and drinking.
Volunteers and community members are to maintain a physical distance of at least 4-6 feet from one another at all times.
Anyone who may be experiencing symptoms of COVID-19 is to stay home.
Volunteers are to wash their hands when arriving on site and before leaving. Hand sanitizer should be used as a substitute if there is no access to soap and running water.
Label work gloves, writing utensils, and tools to reduce shared usage.
Disinfect tools and work spaces at the beginning and end of all service experiences. Volunteers should be prepared to provide their own cleaning products if none are provided by the service site.

Community Partner Expectations – When confirming service with your Community Partner it is important to cover both of your expectations about maintaining health and safety. Some things to bring up:

Their plans for COVID-19 safety practices and if they have any protocols in place.
Their capacity for hand washing stations and ability to supply cleaning supplies.
Share your plans for protecting the health and safety of volunteers and community members.
Discuss what needs to be done ahead of time to meet each party's safety expectations and guidelines. Additionally, acknowledge that plans may need to change rapidly as the COVID-19 pandemic continues to evolve
We expect that volunteers follow all local, state, and federal mandates and guidelines including stay at home orders, physical distancing recommendations, and any other applicable direction around stopping the spread of COVID-19.

It is important to prioritize your health and safety and that of others. There are some opportunities where you can physically engage in service that still allow you to maintain adequate physical distancing and other health recommendations. It is encouraged that as an individual you discuss safety guidelines and expectations with any organization you are volunteering at ahead of time.

Animal shelters – Many may still need assistance with maintaining facilities, caring for animals, and other tasks where you can help some furry friends.
Delivering food or health supplies – Many communities have developed systems to support members who are at higher risk or in quarantine with potential COVID-19 diagnoses. Many communities have developed mutual aid groups as a platform to voice needs.
Food banks – Need for foodbanks have surged with growing unemployment numbers. Many organizations need help packing meals or doing no-contact deliveries. Feedingbank has a national network on its website.
Partner with a senior – Organizations exist to partner a senior with folks who can run errands and provide social support for them. This can include daily calls, dropping off supplies, or helping with daily tasks. Umbrella  is a national organization that does this work, as does Meals on Wheels.
Community gardens – Community gardens do important work in providing fresh produce to local communities. With more people in need of these services and less folks able to tend to the gardens, many organizations need volunteers to care for the produce.

There are also resources to look up local volunteer opportunities on your own: 
If you are unable to volunteer in person, due to stay-at-home orders or out of personal precaution, there are still opportunities to give back! It is important that you do personal research to make sure that the tasks you do or items you make are needed and will be used. Learning about the program you are volunteering with is crucial to making sure your time is spent doing things that the community will benefit from; do not assume a community's needs.

Below is a list of general ideas of volunteering while at home along with links to programs that connect volunteers with virtual opportunities.

Make care cards – Many organizations are accepting cards to send to healthcare workers, seniors, and individuals in isolation. Be sure to find an organization before making cards, some have recommendations and sensitivity guidelines.
Assemble educational resource kits – With students learning remotely, some do not have the resources they need at home to complete their homework and projects. Talk with local school districts to see if there are specific needs that you can fill.
Tutor or conduct mock interviews – With less services available for students through school programs, there is a need for folks to provide academic and job preparedness support.
Provide services to blind and low-vision people – Apps connect sighted volunteers with blind and low-vision individuals through video calls to provide help for quick tasks and errands. One organization is Be My Eyes.
Help with local to international research projects – Researchers, spanning the humanities and the sciences, need people power. You could help with historical transcripts, climate change, space exploration, and more. One helpful platform is Zooniverse.

There are also resources to look up virtual volunteer opportunities:
Personal Reflection Guide: How to Make Meaning from Service
Before and After Serving: Learn about the Work
- Read about the community organization you are serving. What services do they provide? What communities do they support? 

- Learn about the social justice topic your service is centered on. Read, listen, and watch materials exploring this topic.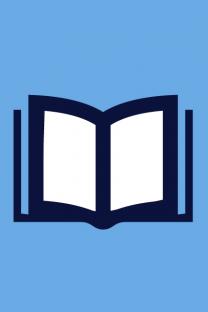 After Serving: Ask Yourself Questions
Some ideas to get you started:
- What happened today?
- Describe the people you met.
- What was the flow of feelings during the day: the highs, the lows, the quiet times?
- What questions did your experience raise for you?
- How do you think you will continue to serve after this experience ends?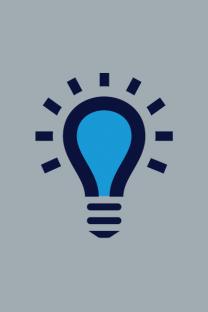 Write, Draw, and Think Critically
After taking the time to think about questions that resonate with you, explore your responses and thoughts. Write, draw, create, etc. whatever connects you to your experiences and helps you think critically about the service you did.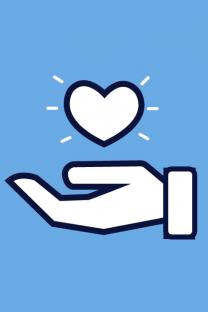 Talk about your Experience
Once you've processed your experience, share it with others. Engage in conversations about your service, the social justice topic, and more. Keep learning and invite others along for the ride.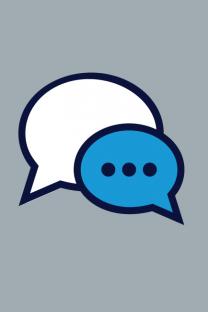 Utilize You@PSU as an Additional Resource
You@PSU is a personalized web portal connecting you to online tools and campus resources to support your goals to succeed, thrive, and matter. Create a confidential profile at you.psu.edu to make the most out of your college experience.
Discover You@PSU