Volunteering Virtually
Service & Leadership Opportunities

Volunteering Virtually
Volunteering can look different depending on your personal time commitments, priorities, and needs. For those who are looking to give back in flexible ways that fit your schedule, volunteering virtually could be for you! Check out the ideas and resources below to engage in meaningful service.
The sites highlighted on this page are for general resource sharing and are not affiliated with PSU.
While engaging in service independently,, we encourage you to learn about the topic beforehand and reflect on your experience after. Below you'll also find a quick personal reflection guide to getting yourself started.
If you are unable to volunteer in person, there are still opportunities to give back! It is important that you do personal research to make sure that the tasks you do or items you make are needed and will be used. Learning about the program you are volunteering with is crucial to making sure your time is spent doing things that the community will benefit from; do not assume a community's needs.

Below is a list of general ideas of volunteering while at home along with links to programs that connect volunteers with virtual opportunities.

Make care cards – Many organizations are accepting cards to send to healthcare workers, seniors, and individuals in isolation. Be sure to find an organization before making cards, some have recommendations and sensitivity guidelines.
Assemble educational resource kits – With students learning remotely, some do not have the resources they need at home to complete their homework and projects. Talk with local school districts to see if there are specific needs that you can fill.
Tutor or conduct mock interviews – With less services available for students through school programs, there is a need for folks to provide academic and job preparedness support.
Provide services to blind and low-vision people – Apps connect sighted volunteers with blind and low-vision individuals through video calls to provide help for quick tasks and errands. One organization is Be My Eyes.
Help with local to international research projects – Researchers, spanning the humanities and the sciences, need people power. You could help with historical transcripts, climate change, space exploration, and more. One helpful platform is Zooniverse.

There are also resources to look up virtual volunteer opportunities:
Personal Reflection Guide: How to Make Meaning from Service
Before and After Serving: Learn about the Work
- Read about the community organization you are serving. What services do they provide? What communities do they support? 

- Learn about the social justice topic your service is centered on. Read, listen, and watch materials exploring this topic.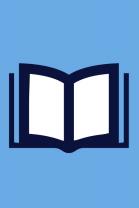 After Serving: Ask Yourself Questions
Some ideas to get you started:
- What happened today?
- Describe the people you met.
- What was the flow of feelings during the day: the highs, the lows, the quiet times?
- What questions did your experience raise for you?
- How do you think you will continue to serve after this experience ends?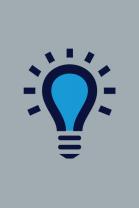 Write, Draw, and Think Critically
After taking the time to think about questions that resonate with you, explore your responses and thoughts. Write, draw, create, etc. whatever connects you to your experiences and helps you think critically about the service you did.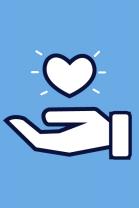 Talk about your Experience
Once you've processed your experience, share it with others. Engage in conversations about your service, the social justice topic, and more. Keep learning and invite others along for the ride.