Prospective Professional Staff

Are you considering joining the Residence Life team at Penn State? There are many opportunities for energetic leaders to become a part of a vibrant, dedicated Residence Life community.
Staff Positions in Residence Life
Penn State Residence Life is comprised of a central administrative office and a variety of distinct residence hall areas at 10 different campuses across the Commonwealth.
Apply to vacancies
Residence Life also posts positions on some or all of the following sites:
Residence Life may also recruit at the following large conferences:
" Penn State has opportunities around every corner and taking advantage of them is only matter of choosing which to engage in first. With time and effort, one's Penn State experience can be the beginning of a path towards greatness. "
Job Descriptions
Penn State Residence Life offers many different positions throughout the department. Some may not be available right now but we want you to know about the opportunities for excelling within the department.
Residence Life at Penn State
Penn State is one of the nation's premier land-grant institutions. With 11 residential campuses across the Commonwealth, Penn State residential living has something for everyone. From the small-town feel of State College to the city life at Greater Allegheny or Abington, our campuses offer a wide range of opportunities, experiences, and comfort.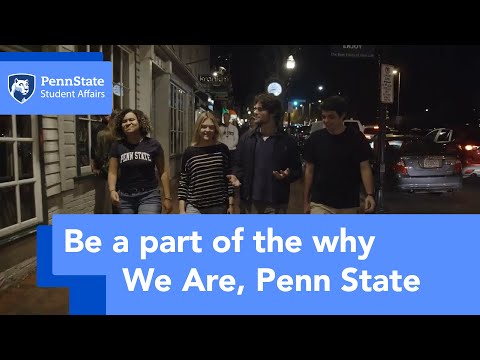 Explore in this Section
Prospective Professional Staff