Gender Equity Events and Programs

Join the Gender Equity Center ListServ
Learn about upcoming speakers, events, and more. Email jlp35@psu.edu and indicate you want to join the listserv.
Request a Program
The Gender Equity Center can work with you to develop or present a program for your group. Complete the online request form to get started.
Ongoing Programs
Awareness Months
The Gender Equity Center plans programs and events around various national awareness months including:
January - Stalking Awareness Month
March - Women's History Month
April - Sexual Assault Awareness Month
October - Domestic Violence Awareness Month
Spring 2020 Events
Sexual Citizens: A Landmark Study of Sex, Power and Assault on Campus
6:30 p.m. Monday, March 2
Freeman Auditorium, HUB-Robeson Center

Researchers and authors Jennifer Hirsch and Shamus Khan take audiences through their journey with Sexual Citizens: A Landmark Study of Sex, Power and Assault on Campus, which draws primarily on the ethnographic component of the Sexual Health Initiative to Foster Transformation (SHIFT), the groundbreaking mixed-methods research project on sexual assault among Columbia and Barnard undergraduates. Sexual Citizens advances a new conceptual language for thinking about the social production of campus sexual assault: sexual projects, sexual geographies, and sexual citizenship. The book lays out the heterogeneity of experiences that are collapsed into the catchall category 'sexual assault', arguing for the importance of an intersectional approach to gendered power that accounts for how gender intertwines with age, wealth, control of space, disparities in clarity about one's sexual projects and a socially-cultivated sense of one's own sexual citizenship to create the circumstances in which assaults happen. While written in dialogue with social science theory about gender, sexuality, and social stratification, the book is accessible to general readers, and of course addresses a topic of urgent interest to students, faculty, and administrators on college campuses.

***Content warning: The presentation includes very explicit stories, which students shared with Hirsch and Khan because they wanted them to be told. However, these stories can also be difficult to process in the moment so please feel free to take a break or exit the room if needed. There will also be resource providers on hand to help anyone needing support and resource information people can take with them.***

Sponsored by Penn State's Gender Equity Center; Population Research Institute; Department of Sociology and Criminology; Department of Women's, Gender and Sexuality Studies; The Social Science Research Institute; and The Criminal Justice Research Center.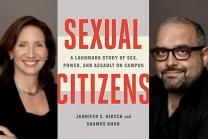 When Hope is Not in Sight: A Talk on Mental Wellness on Campus
6:30 p.m. Tuesday, March 3
129 ABC HUB-Robeson Center

For more than 25 years, Scott Fried has lectured to more than 1 million teenagers and adults in nearly every U.S. state, as well as in Israel, England, Canada, Holland and Honduras. He has spoken at more than 1,000 colleges/universities and other spaces. His work is based on a core belief that one must understand the value of one's own life and hold it sacred in order to refrain from dangerous behaviors that could lead to HIV infection and other crises.

The idea for the Penn State talk comes from a quote Fried read as a teenager: "We cry when hope is in sight." After teaching for 28 years, he has found that most of his students think they cry when things fall apart. But he believes that we actually cry when we are being put back together again, with healing hands. This talk is about the ways in which we, as college students, can explore and call upon some powerful healing modalities to reach our full potential and find room for our pain. He will use his own experience, living with HIV for over 32 years, to model the many different ways we can live our best lives.

Sponsored by the Gender Equity Center, Presidential Leadership Academy, Schreyer Honors College, Hillel, Student Disability Resources, and the Jana Marie Foundation.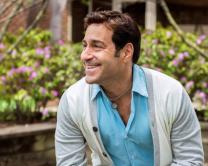 Candice Benbow: Red Lip Theology
7 p.m. Wednesday, March 25
Freeman Auditorium, HUB-Robeson Center

Taking a walk down memory lane to explore the intersections of beauty, faith, feminism and culture in the lives of black women, Candice Benbow discusses the millennial woman's journey towards progressive theology, wholeness, and freedom. Benbow has consistently provided commentary and initiated dialogue that speaks specifically to black women's experiences. In 2015, she created Red Lip Theology, a movement to encourage young black women to embrace their whole selves as good creation. Through Red Lip Theology, Benbow merges theological ideals with beauty industry participation to celebrate black women's creativity and spirituality. She annually hosts a "Red Lip Revival," using the hashtag #redliptheology, where black women are encouraged to pair a red lip selfie with inspirational quotes and Bible verses. As Red Lip Theology's creator, Benbow has been featured at many women's empowerment conferences across the country. In December 2018, Candice launched Red Lip Theology with Candice Marie Benbow, a theologically progressive podcast designed for black women. Sponsored by the Gender Equity Center, 3rd Way Collective, Lutheran Student Community, Presbyterian Student Fellowship, Wesley Foundation at Penn State, Center for Spiritual and Ethical Development, Adult Learner Programs and Services, Multicultural Resource Center, and Racial Justice Allies of State College.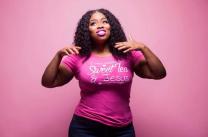 QPR (Question, Persuade, Refer) Training: Jana Marie Foundation
5:30 p.m. Monday, March 30
233 A HUB-Robeson Center

QPR stands for Question, Persuade, and Refer — the three simple steps anyone can learn to help save a life from suicide.
Just as people trained in CPR and the Heimlich Maneuver help save thousands of lives each year, people trained in QPR learn how to recognize the warning signs of a suicide crisis and how to question, persuade, and refer someone to help. Each year thousands of Americans, like you, are saying "Yes" to saving the life of a friend, colleague, sibling, or neighbor.
KEY COMPONENTS COVERED IN TRAINING:
• How to Question, Persuade and Refer someone who may be suicidal
• How to get help for yourself or learn more about preventing suicide
• The common causes of suicidal behavior
• The warning signs of suicide
• How to get help for someone in crisis

The event is free but requires advance registration: https://janamariefoundation.org/learn-with-us/take-a-course/qpr-registration/ or e-mail info@janamariefoundation.org.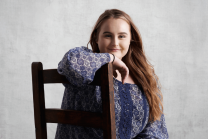 Your Vote, Your Voice
6:30 p.m. Tuesday, March 31
Flex Theater, HUB-Robeson Center

The panel discussion will include commentary on voting in this country and how to attract people to the polls. A non-partisan event, the panel will address questions about issues that impact students, barriers that exist for specific populations of voters, and more. There will also be discussion on the 100th anniversary of women having the right to vote and the reality of that movement in terms of inclusion and exclusion. The panel includes representation from Gender Equity Center, UPUA (University Park Undergraduate Association), Presidential Leadership Academy, and Ni-Ta-Nee NOW (National Organization of Women). The discussion will be moderated by Genevievre Miller, an international politics and African Studies major at Penn State who also serves as State College Borough Council Liaison.

Sponsored by Gender Equity Center, Ni-Ta-Nee NOW, UPUA, Presidential Leadership Academy, and State College NAACP.
Letter to my 23-Year-Old-Self: What I Learned About Leadership, Resilience, Success, and Love by Facing Adversity
6:30 p.m. Monday, April 6
Heritage Hall, HUB-Robeson Center

Trauma has been no stranger in Reema Zaman's storied life. At age 23, she was brutally raped by a colleague she knew from the entertainment industry. Soon after, at age 27, she found herself caught in a sexual harassment case with a celebrity employer while navigating an abusive marriage of her own. Reema found herself financially and legally disempowered, unable to leave a man who was using the threat of deportation as a way to imprison her. It was at this point that she began writing what would later become her widely acclaimed memoir, "I Am Yours." Writing unleashed her voice and more: through writing, she began to understand the mind of her abuser and formulated the tools she needed to negotiate her way out of the dangerous situation.

In this powerful talk framed as a letter to her 23-year-old self, Reema speaks now as the person she is after a decade of hard-won wisdom, sending her voice "back in time" to the youngster she was—and the younger adults in the audience—to share the invaluable lessons she has learned by facing adversity. Building on the work of Gloria Steinem and Brené Brown, Reema is a partner with the ACLU and The International Rescue Committee and she's credited for coining the term and mobilizing the examination of "immigrant abuse," the nuanced intersection of intimate partner violence and racism that targets the vulnerable population of legal and undocumented immigrants. Reema answers the questions and heals the rage raised by the #MeToo movement by providing the critical solutions to educate, heal, and empower, leaving every audience member inspired, uplifted, and transformed. As Reema says, "We are not defined by trauma; more accurately, we are the power and the love that can be discovered by turning the past's wounds into wisdom."

Sponsored by the Gender Equity Center; the Center for Character, Conscience, and Public Purpose; World Campus; and University Park Undergraduate Association as part of Sexual Violence Awareness and Prevention Week.
What Were You Wearing? survivor art installation
11 a.m. to 2 p.m. Tuesday, April 7
134 HUB-Robeson Center

This installation is based on the project created at the University of Kansas. The "What Were You Wearing?" survivor art installation originated at the University of Arkansas in 2013. Created by Jen Brockman and Dr. Mary Wyandt-Hiebert, the project was inspired by Dr. Mary Simmerling's poem, What I Was Wearing. The project's intent is to challenge the misconception that sexual violence is connected to someone's clothing. More details can be found at sapec.ku.edu/what-were-you-wearing. As part of the installation, the Gender Equity Center will be displaying clothing that matches the description in these stories. Sponsored by the Gender Equity Center as part of UPUA's (University Park Undergraduate Association) Sexual Violence Awareness and Prevention Week.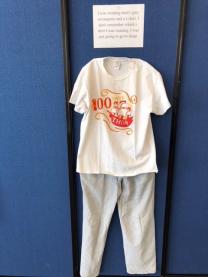 Honoring Survival: Transforming the Spirit
6:30 p.m. Wednesday, April 8
Eisenhower Chapel, Pasquerilla Spiritual Center

The annual event honors the strength and resiliency of survivors of interpersonal violence and those who support them through the healing process. Through hearing stories from survivors and those who support them through poetry, storytelling, and music, the focus is on empowerment and the journey of healing. Sponsored by the Gender Equity Center, the Center for Spiritual and Ethical Development, and Centre Safe as part of UPUA's (University Park Undergraduate Association) Sexual Violence Awareness and Prevention Week.
Mónica Ramírez: Seeding Change: How Farmworker Women are Leading the Fight to End Workplace Sexual Violence from the Fields to Hollywood
6:30 p.m. Monday, April 13
Freeman Auditorium, HUB-Robeson Center

Mónica Ramírez is a co-founder of Alianza Nacional de Campesinas, or the National Farmworker Women's Alliance, and she created the first legal project in the U.S. focused on representing farmworker women in legal cases involving sexual harassment and other forms of gender discrimination. She has dedicated her life to ending gender-based violence and unjust treatment in the workplace, along with achieving gender justice, especially for the most marginalized women, including farmworkers, Latinas, and immigrants. Ramírez also has a long history of promoting women's leadership and political power. She is the former director of Latinas Represent, the only national, non-partisan initiative to help Latinas secure public leadership positions. She is the founder of several major initiatives, organizations, and projects, including Esperanza: The Immigrant Women's Legal Initiative of the Southern Poverty Law Center, The Bandana Project, and led 2017's Latina Equal Pay campaign, which raised awareness about the gender pay gap among Latina workers and successfully reached more than 274 million people. In November 2017, she authored a letter on behalf of Alianza members that was published in TIME magazine, which went viral and helped spark the TIME'S UP movement. She rallies people from all walks of life to promote gender equity in the workplace and in politics – while inspiring audiences to find their own voice, forge their own leadership journey, and use their power to make change. Sponsored by the Gender Equity Center; the Center for Character, Conscience, and Public Purpose; and University Park Undergraduate Association as part of Sexual Violence Awareness and Prevention Week.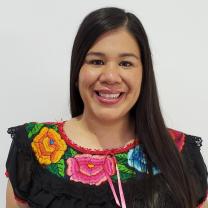 The Fair Housing Act & Sexual Harassment: Know Your Rights
4-6 p.m. Wednesday, April 15
131 HUB-Robeson Center

Register for this FREE training sponsored by the Gender Equity Center and Student Legal Services and led by Abby Yochum, Esq. and Keirstyn Marcucci, Esq. of Southwestern Pennsylvania Legal Aid, Fair Housing Law Center. Register by e-mailing jlp35@psu.edu.

Topics covered in training:

Overview of the Fair Housing Act, including protected classes;
Types of sexual harassment in housing;
Common perpetrators and parties liable for harassment under the FHA;
Common scenarios leading to sexual harassment; and
How to report and where to go if you've been harassed





Chella Man
5 p.m. Wednesday, April 15
Freeman Auditorium, HUB-Robeson Center

Chella Man is an American YouTuber, actor, model, artist, and LGBTQ activist. He is known for sharing his experiences as a transgender, deaf, genderqueer, and Jewish person of color. He came to international attention in 2019 portraying mute superhero Jericho in the second season of the DC Universe series Titans. Sponsored by the Gender Equity Center and the Center for Sexual and Gender Diversity.