Gender Equity Events and Programs

Join the Gender Equity Center ListServ
Learn about upcoming speakers, events, and more. Email jlp35@psu.edu and indicate you want to join the listserv.
Request a Program
The Gender Equity Center can work with you to develop or present a program for your group. Complete the online request form to get started.
Ongoing Programs
Awareness Months
The Gender Equity Center plans programs and events around various national awareness months including:
January - Stalking Awareness Month
March - Women's History Month
April - Sexual Assault Awareness Month
October - Domestic Violence Awareness Month
 Fall 2019 Events
Facts not Fear: A Night to Fight Stigma
Tuesday, Sept. 24
6 p.m.
The State Theatre Attic
Sponsored by AIDS Resource Alliance and Gender Equity Center

This event features members of several highly stigmatized populations, including sex workers, trans folks, and people living with HIV. Each will be talking about their reality and how stigma is harmful to the communities of which they are a part. There will be time for Q & A after each speaker, and the intention is to be an open dialogue rather than a lecture-style event. James is an accomplished stand-up comic, so his approach will be very different from Jessie and Dena's, but will address the same issues of stigmatization.

The speakers include:
Dena Stanley:
Dena Stanley is the founder of Trans YOUniting a non-profit organization in Pittsburgh that advocates for the transgender community and provides participants with positive role models, and opportunities for those in need of supportive services. Dena has more than 15 years of baking experience, and she is the owner/operator of Maddezsweetz, a boutique bakery which specializes in an array of delicious goods (www.maddezsweetz.biz). The company Dena Operates is also used to help transgender individuals build their resume and job experience by mentoring through her catering company and offering interning opportunities through a program at Trans YOUniting. Dena is a fierce advocate for her community, and she serves on the board of the Delta Foundation of Pittsburgh and the steering committees of the International Women's Day Strike Coalition, TransPride Pittsburgh, and SWOP Pittsburgh. She is also a member of Pittsburgh DSA, and the Trans Justice Program which is a campaign through the ACLU of Pennsylvania. Dena believes that collaboration and conversation with organizations and individuals is the key to educating people about the trans community; a community that wants to be treated with dignity and respect.

Jessie Sage:
Jessie Sage is a sex worker and writer covering sexual politics, sex work, and feminism. She is a weekly sex columnist at the Pittsburgh City Paper, co-host of the Peepshow Podcast, and an organizer with SWOP Pittsburgh. You can find her other writings in The Washington Post, Motherboard, Men's Health Magazine, Tits and Sass, The Establishment, Cyborgology, and more.

James Tison:
James studied theater at NYU's Tisch School of the Arts at the Atlantic Acting School. Since graduation, James has been hawking his dog-and-pony show where ever possible, broadening out from theater to explore stand up, improv, and film.
James started standup in 2009 when he was but a wee child, and performed sporadically for 4 years. In 2017, he returned to comedy and it is possibly the most rewarding decision he ever made. James' recent credits include Broadway Comedy Club, West Side Comedy Club, and West End Lounge. He also has his own monthly show at Club Cumming and regularly performs all around the city. Wherever James performs he tries to use his boyish good looks and charms to not-so-subtly dismantle the patriarchy and challenge heterosexual culture. But ya know… in a fun way!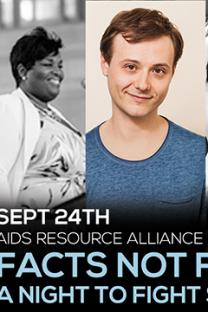 Clothesline Project and Empty Place at the Table displays
Week of Oct. 14
Lobby of Pasquerilla Spiritual Center

In honor of Domestic Violence Awareness Month, Pasquerilla Spiritual Center will be home, for one week, of two powerful displays. The Clothesline Project is a visual display organized by Penn State's Gender Equity Center to raise awareness of domestic and sexual violence. Empty Place at the Table is an exhibit organized by Centre Safe to honor and remember those in the community who have been killed as a result of domestic violence.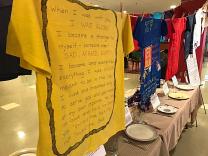 Light the Night
7 p.m. Monday, Oct. 14
Old Main lawn

Light the Night is an illuminated visual display in honor of victims and survivors of domestic and relationship violence. Sponsored by the Gender Equity Center, Stand for State, the Center for Sexual and Gender Diversity, the Center for Spiritual and Ethical Development, and Centre Safe as part of Domestic Violence Awareness Month.

Rhonda Khan: FOOD
7 p.m. Wednesday, Oct. 30
Flex Theater, HUB-Robeson Center

FOOD is a one-act emotional comedy featuring rap, multi-character monologue, and classic storytelling. The event is sponsored by Health Promotion and Wellness and the Gender Equity Center as part of Love Your Body Week.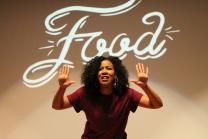 Spring 2020 Events
Stalking: Prevention, Awareness, Surviving
6:30 p.m. Monday, Jan. 27
Flex Theater

Anna Nasset brings her energetic spirit to the stage to discuss the important topics of stalking and sexual assault. She share pieces of her own story and experiences to highlight the seriousness of these crimes and the resources that are available to victims of crime. She leads attendees through exercises and conversations that look deeper into consent and appropriate behavior (especially around stalking) in order for all to look at their behavior. She educates how to be a bystander and assist those who have been sexually assaulted or who are being stalked. Attendees will walk away with having listened to first-hand testimony as to the toll these crimes take on a person and will also walk away with a tool kit of resources to use for themselves or to help others. Sponsored by Gender Equity Center and University Police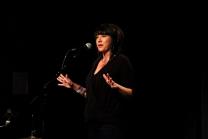 Candice Benbow: Red Lip Theology
7 p.m. Wednesday, March 25
Freeman Auditorium, HUB-Robeson Center

Taking a walk down memory lane to explore the intersections of beauty, faith, feminism and culture in the lives of black women, Candice Benbow discusses the millennial woman's journey towards progressive theology, wholeness, and freedom. Benbow has consistently provided commentary and initiated dialogue that speaks specifically to black women's experiences. In 2015, she created Red Lip Theology, a movement to encourage young black women to embrace their whole selves as good creation. Through Red Lip Theology, Benbow merges theological ideals with beauty industry participation to celebrate black women's creativity and spirituality. She annually hosts a "Red Lip Revival," using the hashtag #redliptheology, where black women are encouraged to pair a red lip selfie with inspirational quotes and Bible verses. As Red Lip Theology's creator, Benbow has been featured at many women's empowerment conferences across the country. In December 2018, Candice launched Red Lip Theology with Candice Marie Benbow, a theologically progressive podcast designed for black women. Sponsored by Gender Equity Center, 3rd Way Collective, and Lutheran Student Community.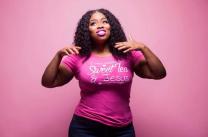 QPR (Question, Persuade, Refer) Training: Jana Marie Foundation
5:30 p.m. Monday, March 30
233 A HUB-Robeson Center

QPR stands for Question, Persuade, and Refer — the three simple steps anyone can learn to help save a life from suicide.
Just as people trained in CPR and the Heimlich Maneuver help save thousands of lives each year, people trained in QPR learn how to recognize the warning signs of a suicide crisis and how to question, persuade, and refer someone to help. Each year thousands of Americans, like you, are saying "Yes" to saving the life of a friend, colleague, sibling, or neighbor.
KEY COMPONENTS COVERED IN TRAINING:
• How to Question, Persuade and Refer someone who may be suicidal
• How to get help for yourself or learn more about preventing suicide
• The common causes of suicidal behavior
• The warning signs of suicide
• How to get help for someone in crisis

The event is free but requires advance registration: https://janamariefoundation.org/event/qpr-course or e-mail info@janamariefoundation.org.