Gender Equity Events and Programs

Join the Gender Equity Center ListServ
Learn about upcoming speakers, events, and more. Email rxg5421@psu.edu and indicate you want to join the listserv.
Request a Program
The Gender Equity Center can work with you to develop or present a program for your group. Complete the online request form to get started.
Ongoing Programs
Awareness Months
The Gender Equity Center plans programs and events around various national awareness months including:
January - Stalking Awareness Month
March - Women's History Month
April - Sexual Assault Awareness Month
October - Domestic Violence Awareness Month
Spring 2021 Events
Moxie Film Screening
Monday, March 15
6:00 p.m. EST
Zoom and Netflix Party (see registration link below)

Find your voice with Moxie this Women's History Month. We'll be screening and discussing the Netflix Film Moxie, which is based on the novel by the same name by Jennifer Mathieu. In the Netflix film, Emma Johnson (Josephine Langford) inspired by her mom's (Amy Poehler) rebellious past and a confident new friend publishes an anonymous zine calling out sexism at her school. After viewing the film, we will discuss the main themes from the movie as well as the history of grassroots activism by women for social and political change.
Click here to register for the Moxie Film Screening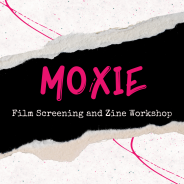 Recording of Confronting White Feminism with Unladylike Media
Thursday, March 11 - Penn State Wellness Day
All Day
WPSU watch site (see below)

Missed out on our conversation with Cristen Conger and Caroline Ervin of Unladylike media on March 1st? No problem! Join us, in recognition of Penn State's Intellectual and Spiritual Wellness Day, focused on engaging in challenging conversations, to view the recording of the live session on March 11th. This session bridges the gap between Black History Month and Women's History Month, discussing the intersection of the feminist movement, #MeToo, and the Abolition Movement, with a discussion of how feminism and white womanhood have pushed up against racial equity historically through present day.

Cristen and Caroline describe themselves as journalistically trained, research-addicted feminists who make digital media about all things gender. As creator and former co-hosts of Stuff Mom Never Told You, iTunes' first (or close to it) educational women's podcast, Cristen and Caroline spent nearly a decade contextualizing constructs, debunking body myths, sourcing cultural stereotypes and overusing "heteronormative." Together, they archived an encyclopedic vault of more than 1,200 podcast episodes and YouTube videos dishing out accessible, inclusive feminist edutainment. Then in December 2016, they published their final Stuff Mom Never Told You episode and launched Unladylike Media in spring 2017. Their podcasts and media have received recognition from the Hollywood Reporter, O Magazine, Vulture and more. In October 2018, their social-justice self-help guide, Unladylike: A Field Guide to Smashing the Patriarchy and Claiming Your Space, was published from Ten Speed Press.
Click here to access the event recording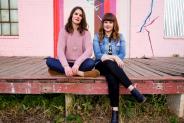 Trivia Thursday: Women's History Month Trivia
Thursday, March 18
7:00 p.m. EST
Warnock Commons Social Lounge, North Residential Community

Join the Gender Equity Center and Residence Life for Women's History Month themed trivia jeopardy game. Learn about female trailblazers at Penn State and beyond! Participants will compete for the bragging rights as well as fun prizes from the Penn State Gender Equity Center.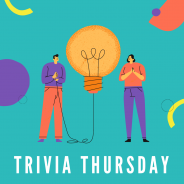 Candice Benbow: Red Lip Theology
Monday, March 22
7:00 p.m. EST
WPSU (see registration link below)

Explore the intersections of beauty, faith, feminism and culture in the lives of black women, Candice Benbow discusses the millennial woman's journey towards progressive theology, wholeness, and freedom. Benbow has consistently provided commentary and initiated dialogue that speaks specifically to black women's experiences. In 2015, she created Red Lip Theology, a movement to encourage young black women to embrace their whole selves as good creation.

Through Red Lip Theology, Benbow merges theological ideals with beauty industry participation to celebrate black women's creativity and spirituality. She annually hosts a "Red Lip Revival," using the hashtag #redliptheology, where black women are encouraged to pair a red lip selfie with inspirational quotes and Bible verses. As Red Lip Theology's creator, Benbow has been featured at many women's empowerment conferences across the country. In December 2018, Benbow launched Red Lip Theology with Candice Marie Benbow, a theologically progressive podcast designed for black women.
Click here to register for Red Lip Theology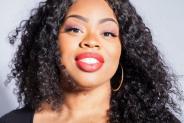 QPR Suicide Prevention Training
Tuesday, March 30
5:00 p.m. - 6:30 p.m. EST
Zoom (see registration link below)

Hosted by the Jana Marie Foundation, this course will help you support someone in crisis. QPR stands for Question, Persuade, and Refer — the 3 simple steps anyone can learn to help save a life from suicide.

Just as people trained in CPR and the Heimlich Maneuver help save thousands of lives each year, people trained in QPR learn how to recognize the warning signs of a suicide crisis and how to question, persuade, and refer someone to help. Each year thousands of Americans, like you, are saying "Yes" to saving the life of a friend, colleague, sibling, or neighbor.

Pre-registration is required. Spots are limited.
Click here to register for QPR Suicide Prevention Training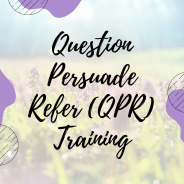 Moxie Zine Workshop
Wednesday, March 31
7:00 p.m. EST
Zoom (see registration link below)

You've watched the movie - now make your own zine! Join Danica White and Sara Rincon Jimenez from the University Libraries and learn how to create a zine that is totally YOU! Registration is required by March 15th. Pre-registration required to receive the Zoom link and have the free materials mailed to you by the workshop date.
Click here to register for the Moxie Zine Workshop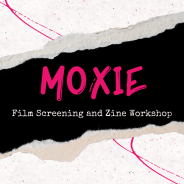 Explore in this Section
Gender Equity Events and Programs