Gender Equity Events and Programs

Join the Gender Equity Center ListServ
Learn about upcoming speakers, events, and more. Email jlp35@psu.edu and indicate you want to join the listserv.
Request a Program
The Gender Equity Center can work with you to develop or present a program for your group. Complete the online request form to get started.
Ongoing Programs
Awareness Months
The Gender Equity Center plans programs and events around various national awareness months including:
January - Stalking Awareness Month
March - Women's History Month
April - Sexual Assault Awareness Month
October - Domestic Violence Awareness Month
Spring 2020 Events
Stalking: Prevention, Awareness, Surviving
6:30 p.m. Monday, Jan. 27
Flex Theater

Anna Nasset brings her energetic spirit to the stage to discuss the important topics of stalking and sexual assault. She share pieces of her own story and experiences to highlight the seriousness of these crimes and the resources that are available to victims of crime. She leads attendees through exercises and conversations that look deeper into consent and appropriate behavior (especially around stalking) in order for all to look at their behavior. She educates how to be a bystander and assist those who have been sexually assaulted or who are being stalked. Attendees will walk away with having listened to first-hand testimony as to the toll these crimes take on a person and will also walk away with a tool kit of resources to use for themselves or to help others. Sponsored by the Gender Equity Center; Department of Women's, Gender, and Sexuality Studies; and University Police.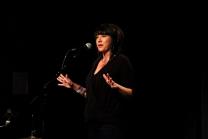 Monica Blake
6:30 p.m. Tuesday, Feb. 25
Flex Theater

Monica Blake is a retired police officer who proudly served the city of Nashville from 2004 to 2019. Blake worked as a patrol officer, assisted with undercover operations, and ended her law enforcement tenure as a dedicated School Resource Officer. Though Blake became an officer to help victims of crime, in 2016, she survived a violent sexual assault from an off-duty police officer that changed her life by exposing her to the other side of criminal justice. The experience rendered her an advocate for victims rights and set her on a trajectory to eradicate the so-called Blue Wall of Silence that requires officers to turn a blind eye to misconduct of fellow officers. At great cost to herself, Blake became an avid supporter of grassroots organizations and supported citizens in establishing an oversight board for police accountability. After enduring discrimination, retaliation, and violation of civil rights from the police department, Blake filed a federal lawsuit that was settled almost immediately. More importantly, many others discovered their voices to boldly advocate for themselves. Blake is currently finishing her doctorate in Leadership and Professional Practice, but she still makes time to support the community in a variety of ways. She understands there is tremendous power in the truth and encourages others to walk in their truth. She is the proud mother of three (a daughter and twin boys), and believes that when it comes to lasting change, we can all do more than nothing.
Sponsored by the Gender Equity Center

Sexual Citizens: A Landmark Study of Sex, Power and Assault on Campus
6:30 p.m. Monday, March 2
Freeman Auditorium, HUB-Robeson Center

Researchers and authors Jennifer Hirsch and Shamus Khan take audiences through their journey with Sexual Citizens: A Landmark Study of Sex, Power and Assault on Campus, which draws primarily on the ethnographic component of the Sexual Health Initiative to Foster Transformation (SHIFT), the groundbreaking mixed-methods research project on sexual assault among Columbia and Barnard undergraduates. Sexual Citizens advances a new conceptual language for thinking about the social production of campus sexual assault: sexual projects, sexual geographies, and sexual citizenship. The book lays out the heterogeneity of experiences that are collapsed into the catchall category 'sexual assault', arguing for the importance of an intersectional approach to gendered power that accounts for how gender intertwines with age, wealth, control of space, disparities in clarity about one's sexual projects and a socially-cultivated sense of one's own sexual citizenship to create the circumstances in which assaults happen. While written in dialogue with social science theory about gender, sexuality, and social stratification, the book is accessible to general readers, and of course addresses a topic of urgent interest to students, faculty, and administrators on college campuses. Sponsored by Penn State's Gender Equity Center and Population Research Center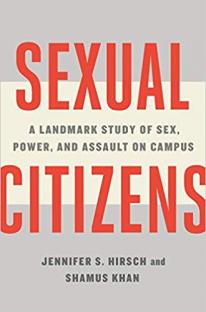 Candice Benbow: Red Lip Theology
7 p.m. Wednesday, March 25
Freeman Auditorium, HUB-Robeson Center

Taking a walk down memory lane to explore the intersections of beauty, faith, feminism and culture in the lives of black women, Candice Benbow discusses the millennial woman's journey towards progressive theology, wholeness, and freedom. Benbow has consistently provided commentary and initiated dialogue that speaks specifically to black women's experiences. In 2015, she created Red Lip Theology, a movement to encourage young black women to embrace their whole selves as good creation. Through Red Lip Theology, Benbow merges theological ideals with beauty industry participation to celebrate black women's creativity and spirituality. She annually hosts a "Red Lip Revival," using the hashtag #redliptheology, where black women are encouraged to pair a red lip selfie with inspirational quotes and Bible verses. As Red Lip Theology's creator, Benbow has been featured at many women's empowerment conferences across the country. In December 2018, Candice launched Red Lip Theology with Candice Marie Benbow, a theologically progressive podcast designed for black women. Sponsored by Gender Equity Center, 3rd Way Collective, and Lutheran Student Community.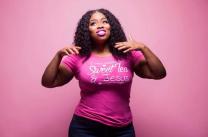 QPR (Question, Persuade, Refer) Training: Jana Marie Foundation
5:30 p.m. Monday, March 30
233 A HUB-Robeson Center

QPR stands for Question, Persuade, and Refer — the three simple steps anyone can learn to help save a life from suicide.
Just as people trained in CPR and the Heimlich Maneuver help save thousands of lives each year, people trained in QPR learn how to recognize the warning signs of a suicide crisis and how to question, persuade, and refer someone to help. Each year thousands of Americans, like you, are saying "Yes" to saving the life of a friend, colleague, sibling, or neighbor.
KEY COMPONENTS COVERED IN TRAINING:
• How to Question, Persuade and Refer someone who may be suicidal
• How to get help for yourself or learn more about preventing suicide
• The common causes of suicidal behavior
• The warning signs of suicide
• How to get help for someone in crisis

The event is free but requires advance registration: https://janamariefoundation.org/event/qpr-course or e-mail info@janamariefoundation.org.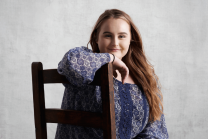 Reema Zaman: Resilience and Sexual Assault Awareness
6:30 p.m. Monday, April 6
Heritage Hall, HUB-Robeson Center

Reema Zaman is an award-winning writer, speaker, actress, and author of the critically acclaimed memoir I AM YOURS. I Am Yours has been adopted into the curriculum of several high schools through an Innovation Grant from the Oregon Department of Education, and is being adapted into a movie. The New York Times states that "Zaman writes beautifully of the pain and frustration of being a woman in a man's world, an immigrant in a world suspicious of outsiders." As noted by Forbes magazine, Zaman's life and career have been "A fabulous trajectory of powerful transformation." Her work has appeared in Vogue, Ms. Magazine, The Guardian, Salon, and other leading outlets. She is the 2018 Oregon Literary Arts' Writer of Color Fellow and is partnering with the International Rescue Committee and Girls Inc. to serve crucial causes and empower the next generation of leaders. In addition to working as a consultant for various high schools, to aid in the development of trauma-informed and trauma-healing curricula, Zaman has joined forces with the nation's leading advocacy organizations to advocate for change in policies that impact immigrants, asylum seekers, and survivors of abuse. She is the founder of the mentorship program "Read for Resilience" that pairs teens and adults through a book-club and communal activities designed to foster self-development, emotional intelligence, and success in all of life's key areas.

Sponsored by the Gender Equity Center; the Center for Character, Conscience, and Public Purpose; and University Park Undergraduate Association as part of Sexual Violence Awareness and Prevention Week.
Mónica Ramírez: Seeding Change: How Farmworker Women are Leading the Fight to End Workplace Sexual Violence from the Fields to Hollywood
6:30 p.m. Monday, April 13
Freeman Auditorium, HUB-Robeson Center

Mónica Ramírez is a co-founder of Alianza Nacional de Campesinas, or the National Farmworker Women's Alliance, and she created the first legal project in the U.S. focused on representing farmworker women in legal cases involving sexual harassment and other forms of gender discrimination. She has dedicated her life to ending gender-based violence and unjust treatment in the workplace, along with achieving gender justice, especially for the most marginalized women, including farmworkers, Latinas, and immigrants. Ramírez also has a long history of promoting women's leadership and political power. She is the former director of Latinas Represent, the only national, non-partisan initiative to help Latinas secure public leadership positions. She is the founder of several major initiatives, organizations, and projects, including Esperanza: The Immigrant Women's Legal Initiative of the Southern Poverty Law Center, The Bandana Project, and led 2017's Latina Equal Pay campaign, which raised awareness about the gender pay gap among Latina workers and successfully reached more than 274 million people. In November 2017, she authored a letter on behalf of Alianza members that was published in TIME magazine, which went viral and helped spark the TIME'S UP movement. She rallies people from all walks of life to promote gender equity in the workplace and in politics – while inspiring audiences to find their own voice, forge their own leadership journey, and use their power to make change.

Sponsored by the Gender Equity Center; the Center for Character, Conscience, and Public Purpose; and University Park Undergraduate Association as part of Sexual Violence Awareness and Prevention Week.