Straight Talks Peer Education Program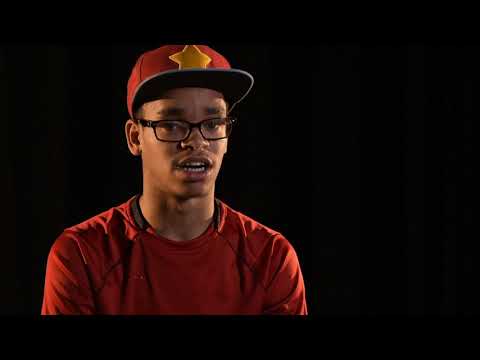 Peer Education at the Center for Sexual and Gender Diversity 
LGBTQ+ peer educators are key to developing and engaging allies at Penn State. Peer educators share their challenges and successes of identity development to educate others about the LGBTQ+ community, raise awareness about LGBTQ+ issues, develop professional presentation and training skills, and improve the student experience for all. Peer educators participate in panels, program presentations, and facilitation of events. 
Click the link below to apply and be part of this enriching experience! 
(Formerly Straight Talks)

Student Voice Panels consist of 3-5 Penn State students who are LGBTQ+ or allies to the LGBTQ+ community. While not representative of the entire LGBTQ+ community, panelists share their personal experiences and perspectives with classrooms, residence hall floors, fraternities and sororities, and other campus groups.

Panelists give a brief overview of the Center for Sexual and Gender Diversity and educate audience members on terminology and identities in the LGBTQ+ community. Panelists then give their personal stories related to coming out, being an LGBTQ+ student at Penn State, or committing to being an ally. Panels finish with a question and answer session where audience members are welcome to ask panelists about their identities and experiences.
Panels are great for any course subject, student or community organizations, and residence halls! If you would like to request a panel, complete the Panel Request Form.

The Peer Education coordinator will email you within three business days indicating that your request has been received and will notify you of your panel's status at least five days in advance of your panel. When contacted, please confirm that you are still interested in the panel as soon as you can. Confirmations will let us better prepare students for the panel.

When requesting a panel:

Please complete a panel request form two weeks in advance to the panel date

When requesting multiple panels, fill out a request form for each panel. Please limit to three panel requests a semester. If more are needed, please email 

lgbtqapeered@psu.edu

to see if more panels can be arranged.

Have a back-up date in mind. There may be other panels requested for the day you chose. To respect our peer educator's time, we are limited to two panels per day.

Panels are based on student participation. In the case that we are unable to fill a student panel, there are still other peer education program options. Email lgbtqapeered@psu.edu for more information about the other opportunities available. 

Thank you for your interest in our peer education program and your commitment to Penn State's values of integrity, respect, discovery, excellence and community.
Student Ally Learning are peer-facilitated opportunities that educate students about the LGBTQ+ population, helps them understand the issues facing LGBTQ+ students, and increases awareness of the various LGBTQ+ resources at Penn State and in the community.

Upcoming Events

Register for our Student Ally Workshop at bit.ly/psu-ally

Between the Lions: Do PSU students think alike?

February 11, 2020 | 4:30 to 6pm | HUB-Robeson LL011

Want to know how other students think about issues of diversity at Penn State. Join us to learn more about other students' thoughts and healthy discussion about challenging topics.

International Transgender Day of Visibility

March 31, 2020 | 8 am to 5 pm | Facebook and Instagram @PennStateLGBTQ

Follow @PennStateLGBTQ for a social media takeover. Every hour we will post transgender and ally resources and information about transgender advocates. 

Student Ally Workshop

April 13, 2020 | 4:30 to 6pm | Via Zoom: https://psu.zoom.us/j/280004329

Have you seen one of our panels in your classroom? Join us for this workshop to go more in-depth about the LGBTQ+ community and how to be a better ally. You will learn how to better support your LGBTQ+ peers and learn strategies to be an effective advocate.