Graduate and Professional School Week
Career Programs, Events, & Fairs
Graduate and Professional
School Week 2018
October 23-25
HUB-Robeson Center | Alumni Hall
11:00 a.m. - 2:00 p.m.
October 23: Law School Day
October 24: Medical School and Health-Related Programs Day
October 25: Graduate School Day

----------------------------------------------------------
Schools:
Check back for more information

Students:
Click here for more information
FEATURED SCHOOL: Pitt School of Social Work
Ranked #11 in the nation by U.S. News and World Report, Pitt School of Social Work has joint programs with law, international affairs, business, education, and public health. Our MSW program offers opportunities to specialize in health, gerontology, school social work, child welfare, human services management, and more. All full-time, first time, MSW applicants who have an overall minimum grade point average of 3.4 and complete the MSW application before our Priority Application Deadline Date of December 31st will be guaranteed acceptance to the School and merit scholarship assistance. The School's regular admissions deadline is May 31st.
Click here to learn more.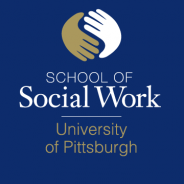 Explore in this Section
Graduate and Professional School Week