Grad and Prof School Week: Students
Career Programs, Events, & Fairs
October 11-13
HUB-Robeson Center | Alumni Hall
University Park
11:00 a.m. - 3:00 p.m.
October 11: Law School Day
October 12: Medical School and Health-Related Programs Day
October 13: Graduate School Day
Graduate and Professional School Week is for any student who is considering continuing their education. Meet with representatives from schools from across the country to learn about programs, requirements, and how to get started applying. 
No pre-registration is required.

Please visit Student Registration upon arrival to check-in, receive the attending school directory, and additional instruction. You will be asked for your Penn State student ID.

If you are attending from another institution or are an alumni, please inform the attendant at registration so that you can be checked-in as a guest.
Featured Sponsor| The Economic Science Institute at Chapman University
Earn your MS in Behavioral and Computational Economics.

Get a personalized, hands-on approach. Learn to design, test, and implement economic institutions.

Learn from world-renown faculty and Nobel laureate program founder Vernon Smith.

Ranked in the top 10% in experimental economics.
Click here to learn more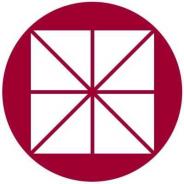 Featured Sponsor| Penn State College of Medicine
Pursue your career in Public Health.

As a national leader in research, education, and outreach, Penn State Public Health Sciences (PHS) aims to advance theory and practice that prepares future public health professionals, improves population health, and reduces health disparities. Positioned among the dynamic environment at Penn State College of Medicine and Penn State Health Milton S. Hershey Medical Center in Hershey, Pennsylvania, PHS offers an array of public health-related graduate degrees and certificate programs.
Click here to learn more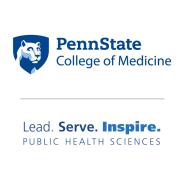 Featured Sponsor| Bouvé College of Health Sciences
Bouvé College of Health Sciences' graduate degree programs prepare our diverse and growing community to lead the future of healthcare across multiple fields including applied psychology, nursing, pharmacy, physical therapy, public health, rehabilitation sciences, and more.
Our four schools and 80-plus degree programs ready students for a lifetime of personal and professional achievement through rigorous academics and interdisciplinary research opportunities both on and off campus, combined with Northeastern University's unique experiential learning model and expansive network.
Located in the heart of Boston, an international capital of medicine and technology innovation, Northeastern is where students have opportunities unlike any other.

Click here to learn more