Gender Equity Events and Programs

Join the Gender Equity Center ListServ
Learn about upcoming speakers, events, and more. Email rxg5421@psu.edu and indicate you want to join the listserv.
Request a Program
The Gender Equity Center can work with you to develop or present a program for your group. Complete the online request form to get started.
Ongoing Programs
Awareness Months
The Gender Equity Center plans programs and events around various national awareness months including:
January - Stalking Awareness Month
March - Women's History Month
April - Sexual Assault Awareness Month
October - Domestic Violence Awareness Month
Fall 2021 Events
Clothesline Project T-Shirt Making
September 28: 5:00 p.m. - 8:00 p.m. in Mann Assembly: 103 Paterno Library
October 4: 11:00 a.m. - 2:00 p.m. in Heritage Hall: HUB-Robeson Center
October 7: 5:00 p.m. - 8:00 p.m. in Heritage Hall: HUB-Robeson Center

Join us for one of the three t-shirt making sessions to create a shirt to be displayed around campus as part of the Clothesline Project for Domestic Violence Awareness Month. For the first session on September 28th, University Libraries will be co-hosting the event which will include t-shirt making and a pop-up library with books on relationships, abuse, communication, and more!

The Clothesline Project is a national movement focused on creating a visual reminder of the impact that power-based personal violence has had on our community, turning statistics into shirts. Everyone in the campus community can and should create a shirt providing words of support for survivors, stories of a personal experience or that of someone close to you, or messages taking stand against power-based personal violence. Members of the Gender Equity Center will be on site to provide support to participants as well as inspiration and ideas for shirts. Create a shirt of your own and join the movement!

For individuals attending the Commonwealth Campuses, World Campus, or who want to participate virtually, you are welcome to participate in our Virtual T-shirt making again this year with instructions and templates easily accessed using the link below.
For virtual participation, check out our Virtual Clothesline materials.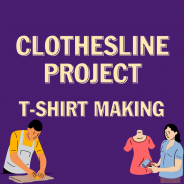 MILCK: Concert and Conversation
Monday, October 4
7:00 p.m. EST
Alumni Hall: HUB-Robeson Center

The Student Programming Association and the Gender Equity Center invite you for an evening with MILCK, aka Connie Lim, to honor Domestic Violence Awareness Month in October. Join us for a conversation as well as an intimate concert with this recording artist, victim survivor, musician, and artivist who uses music to write herself into existence. Music is her way of processing the world around her, while also imagining a better one that lies ahead.

MILCK wrote the song "Quiet" in response to her own experiences with abuse—now this recording artist and activist empowers others to overcome their adversities and rise up against negativity and oppression. Her performance of "Quiet" with a choir of 25 strangers at the 2017 Women's March went viral and was quickly echoed and amplified by groups around the world–from the US to Sweden to Ghana. "Quiet" was named Billboard's #1 protest song of the year and was recognized in National Public Radio's "American Anthem" series. Since her viral performance, MILCK has appeared on "Full Frontal with Samantha Bee," and has been featured in media outlets including BuzzFeed, VICE, Rolling Stone, Vanity Fair and NPR. Additionally, she has continued using her music for awareness and activism around the Black Lives Matter Movement and the Stop AAPI Hate, which has taken on increased attention amidst the COVID-19 pandemic.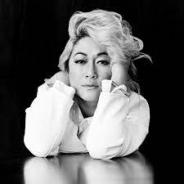 Empty Place at the Table
October 2021
Boucke 204

Anyone walking by Boucke 204 during the month of October may notice a table with a place setting, complete with linens, a plate, silverware and a glass, waiting for someone to take a seat. Unfortunately, no one will arrive. This setting is a part of Centre Safe's annual, "Empty Place at the Table," awareness project. This place setting is a memorial for the lives lost to domestic violence in Centre County from 1998 to 2017 and as a reminder that domestic violence leaves an "empty place at the table" for family and friends of the loved one that was murdered. Stop by the display to learn about the victims' stories and honor their lives, taken too soon.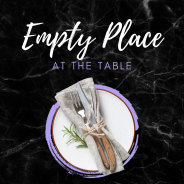 Sonalee Rashatwar
Tuesday, October 12
7:00 p.m. EST
Freeman Auditorium: HUB-Robeson Center

Join the Gender Equity Center and Health Promotion and Wellness for an evening with Sonalee Rashatwar, also known by her popular Instagram handle, @TheFatSexTherapist. Sonalee is serving as the Keynote speaker for both Domestic Violence Awareness Month and Love Your Body Week. Sonalee will be discussing body image abuse and trauma in unhealthy and abusive relationships as well as in our relationship with our problematic culture, including conversations about fat phobia and unpacking the intersections of fat, gender, race, and white supremacy.

Sonalee is a clinical social worker, sex therapist, adjunct lecturer, grassroots organizer, and survivor. Based in Philly (licensed in NJ and PA), they are a superfat queer bisexual non-binary therapist and co-owner of Radical Therapy Center, specialized in treating sexual trauma, diet trauma, racial or immigrant trauma, and South Asian family abuse, while offering fat positive sexual healthcare. Their notoriety first peaked when they were featured on Breitbart in March 2018 for naming thinness as a white supremacist beauty ideal. And they continue to draw the ire of white supremacists everywhere with controversial statements on intersectional fat liberation since then. Sonalee is a sought-after speaker who travels internationally to curate custom visual workshops that whisper to our change-making spirit and nourish our vision for a more just future.

This event is funded by Your Student Fee and the Laura R. Whitaker Fund
To participate virtually, register for the livestream here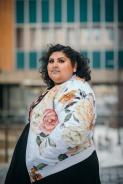 Clothesline Project Display
October 11 - 29
Pasquerillas Spiritual Center, Pollock Cultural Lounge, Pattee and Paterno Library, Center for Sexual and Gender Diversity, UPUA Office (Room 314) HUB-Robeson Center

This in-person display amplifies the voices of those silenced by violence and sends a powerful message of support for victim survivors among the campus community. View shirts made by Penn State community members, providing words of support for survivors, sharing stories of a personal experience or that of someone close to them, and promoting messages taking stand against power-based personal violence.
Click here to view the virtual Clothesline Project submissions and Gallery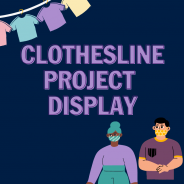 Purple Thursday
Thursday, October 21
All Day

The National Network to End Domestic Violence (NNEDV) hosts an annual Purple Thursday which community providers, universities, and others have adapted as well. With purple being the recognized awareness color for domestic violence, Purple Thursday aims to raise awareness about intimate partner violence and domestic violence by highlighting support for survivors and the efforts we have taken to reduce the stigma, advocate for survivors, and work for greater safety and equity for victim survivors.

To participate in Purple Thursday, we ask community members to take a picture of themselves wearing purple on October 21st, and to share the pictures on social media tagging @pennstategeneq and using the hashtag #PurpleThursday2021. Individuals are encouraged to tell followers why they support survivors by wearing purple.

Additionally, be on the look out Thursday night for various areas of campus being lit purple in recognition of the strength of victim survivors.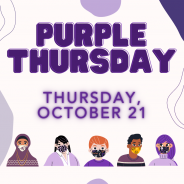 Explore in this Section
Gender Equity Events and Programs