Student Opportunities in Health Care
Healthcare and Medical Services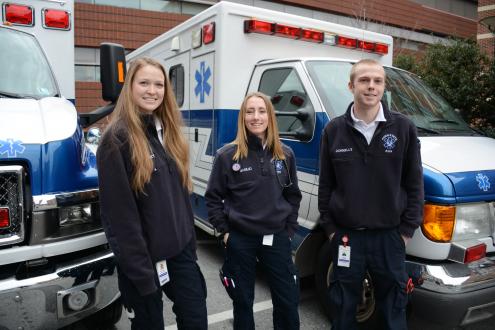 The Penn State Clinic Intern Program provides undergraduate students who have an interest in pursuing a career in medicine an opportunity to interact professionally with patients and medical staff in the Clinical Services department. As interns, students conduct patient intake exams and assist clinical staff.
The Physical Therapy department offers opportunities for hands-on experience and college credit to University Park students who are interested in pursuing future careers in physical therapy or related health fields.
University Health Services Emergency Medical Services (EMS) department welcomes students who are certified as Pennsylvania Emergency Medical Technicians (EMTs) and Paramedics to become EMS volunteers. 
Other Student Employment & Volunteer Opportunities
Explore in this Section
Student Opportunities in Health Care