Career Counseling

Want to explore career options in your field of interest? Unsure what major will help you achieve your career goals? Our career counselors can help guide your decision-making process.
We're here to help
Career Services is open and here to help you navigate your career goals, both in-person and virtually. Our team is here for you and are eager to help you with any career questions or dreams that you may have.
Drop-In Career Counseling
Have a quick question and need career answers? We've got you covered with a 10-15 minutes session with a career professional. No appointment needed, ever.
Fall IN-PERSON DROP-IN SESSIONS
Monday - Friday, 10:00 a.m. - 4:00 p.m. EST 

Bank of America Career Services Center
No appointment needed
Perfect for...

Learning how to get help from Career Services
Resume or cover letter review
Prep for an upcoming interview or career fair
Personal statement or application essay questions
Getting started with other questions
Career Counseling Appointments
Need more than a drop-in session? Our team of career counselors is waiting to help you navigate more complicated career questions.

Perfect for...

Asking in-depth questions or developing a plan
Questions about job and internship searches
Personal statement review
Learning career options for a major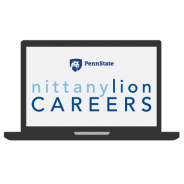 Multicultural Resource Center
TBA
Student Disability Resources
TBA
Center for Sexual and Gender Diversity
TBA
Peer Career Assistants
Need a quick resume review or help using a career resource? Meet with our highly trained Peer Career Assistants to help with your career questions (fall and spring semesters only). 

Perfect for...

Feedback from trained students just like you
Help with resumes, resources, and cover letters
Peace Corps
Interested in spending time abroad to help educate others? Meet with our dedicated Peace Corps recruiter to find the answers you need.

Perfect for...

Learning about the Peace Corps application process
Asking about the Peace Corps Prep Program
Discovering what it's like to live overseas
Mock Interviews
Practice makes perfect! Simulate a real interview with customized questions and interview feedback based on your career goals.

Perfect for...

Students prepping for a specific job or internship interview
Reviewing and understanding where you can improve
" Students who receive career-specific support feel most prepared for the workforce. "
Career Resources Online
No time to wait? Our online library of career information can get you what you need when you need it. Learn about everything from career exploration to graduate school and anything in-between.