Current Exhibits

CURRENT EXHIBITIONS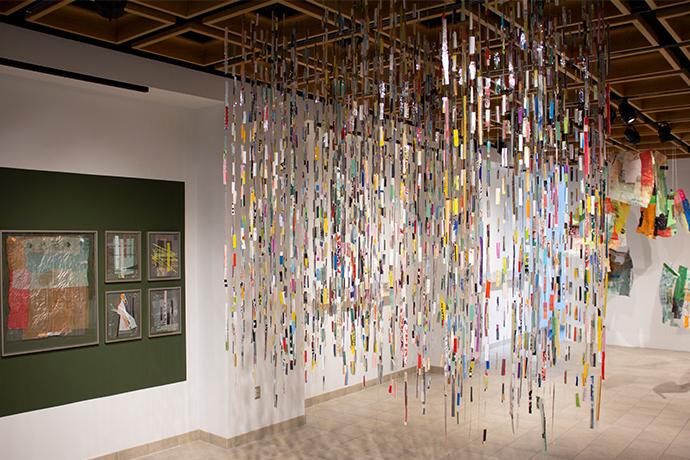 Jae Won Lee & Kelly Salchow MacArthur | CARE. not convenience. 
August 24 - November 20 | HUB Gallery & Online
Online Reception | Recorded via Zoom 
Plastic. It is convenient and pervasive, lifesaving and the root of suffering. It is so ingrained in our lives it is hard to imagine a world without it. This imagining lies at the heart of the exhibition CARE. not convenience. Created entirely with salvaged plastic, this collaboration between an artist, designer, and an environmental sciences researcher aspired to shed light on society's dependence and careless overuse, as well as, thoughtless disposal of plastic. The primary material used for work creation was found and collected plastic bags. The extensive exploration of this petroleum-based material has led to methods of fusing sheets of plastic with heat, and making art forms with functional design capabilities (such as wearable art and hanging space dividers) and attention to minimizing waste in processes of production. Text written and selected by Lissy Goralnik. This exhibition was selected by a jury of Penn State faculty, staff, and students. 
On October 22 we hosted a student-led virtual online reception. This reception was in a Zoom webinar format, and the recording is available for viewing.  The artist's guided  us through a 360 tour, Q&A, and reflection of plastic use.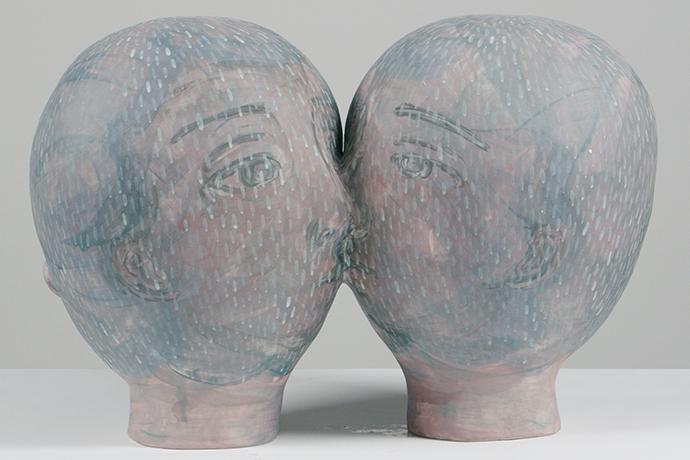 Human Expectations 
Natalia Arbelaez, Micaela Amateau Amato, Soojin Choi, & Malcolm Mobutu Smith 
August 24 – January 31 | HUB-Robeson Center & Online 
Human Expectations is an exhibition of four artists working throughout the U.S. in ceramic, neon, and glass. Each artist approaches the form of the human head as a map or apparition – expressing systems of knowing, disruption, and social difference. Weighty, incisive, and unflinching these works connect deeply to the worlds of emotions, feelings, and embodied knowledge. Working from their interests, stories, and origins these artists consider the limitations and possibilities of human expectations – their ignorance, perceptual limitations, and potentially their magic. On view throughout the exhibition cases in the HUB-Robeson Center.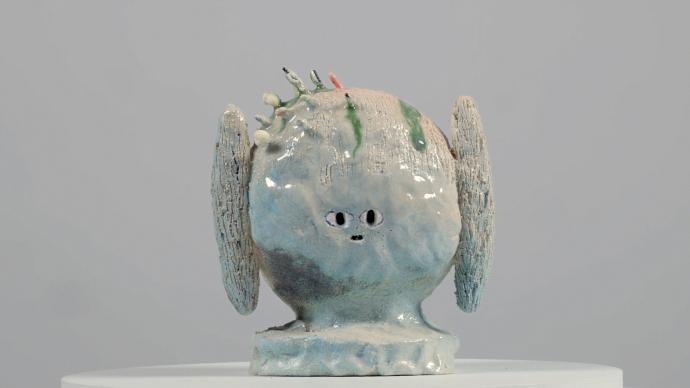 Human Expectations II  | Dolores Furatado, Kris Grey, William J. O'Brien, Eun-Ha Paek, & Lilly Zuckerman  
Through June 20 | HUB-Robeson Center 
Working with touch and play, the artists exhibiting in Human Expectations II search for expression and experience through material. Forms emerge from the artists' own bodies creating monuments to life and desire. Sharing what living feels like with eyes closed, improvisations and intimate experiences become powerful and suggestive objects. Like a boulder on top of a hill – these works fill the imagination with narrative possibility. Works on view by William J. O'Brien, Dolores Furtado, Kris Grey, Eun-Ha Paek and Lilly Zuckerman.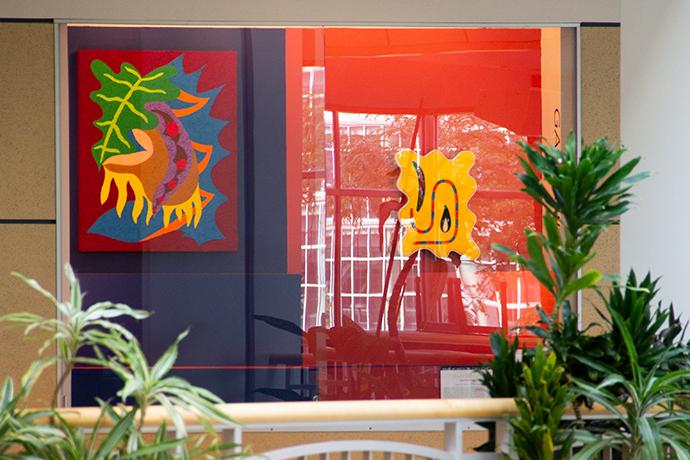 Carlos Rosales-Silva | Border Exchange  
August 24 – February 15 | Wall Case
An installation in the HUB-Robeson Center Wall Case, Rosales-Silvas exhibition Border Exchange pairs two of the artist's paintings with a site-responsive wall painting. Rosales-Silva's work exists in the space between borders and between classification. A meditation on the ever-expanding histories of Brown peoples in the United States, his abstract works consider the vernacular cultures of the American Southwest, the western art historical canon, and the political and cultural connections and disparities between them. Spoken and written Eurocentric language, as a system of knowledge, has been historically weaponized against Brown communities. Rosales-Silva believes it is important to adapt to, invoke, and reimagine the weapons of colonization, utilizing art-making to reconnect with and create innovative methods of non-western communication untethered from written or spoken language.
Hostile Terrain 94 | Undocumented Migration Project
August 24 - November 20 | Art Alley
A global call to action hosted by the Undocumented Migration Project and HUB-Robeson Galleries, Hostile Terrain 94 is a participatory art exhibition occurring in nearly 150 cities around the globe. Aiming to bear witness to and memorialize the thousands of lives claimed by the U.S./Mexico Border since the 1990s, the exhibition invites collaborators, citizens, and community members alike to write the identifying information known about these migrants and map where their lives were lost. Hostile Terrain 94 raises awareness about the human consequences of policies such as "Prevention Through Deterrence." The Undocumented Migration Project (UMP) is an arts-education-research collective aiming to humanize the migrant experience between Latin America and the United  States.  UMP  projects are collaborative public endeavors meant to inspire and engage participants to work towards positive social change. 
Explore the educational resources and how to participate below.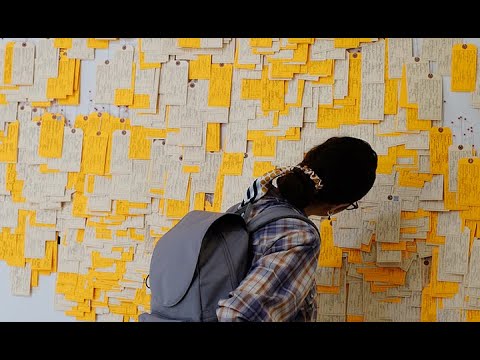 Banner Image | Micaela Amateau Amato