Indoor Climbing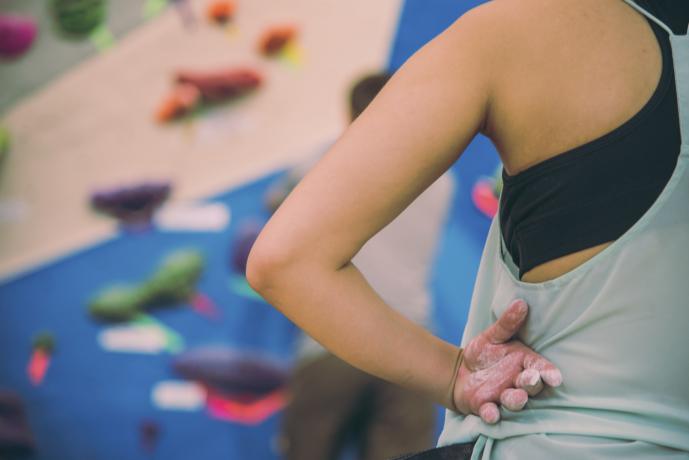 Indoor Climbing Opportunities
Climbing Wall
The climbing wall, located in the IM Building, stands at over 40 feet tall with 16 climbing lanes capable of both top rope and lead climbing. Our climbing wall offers fun, recreational climbing opportunities for all climbers, regardless of experience or ability. Our state-of-the-art wall features up to 50 routes (for climbers of all abilities), two climbable crack systems, a rappel ledge, and a teaching area for skills and clinics.
Access to the climbing wall is free during open recreation hours for top rope climbing.  In order to lead climb, members must purchase an "Access Pass", which grants access to additional open hours. Though Access Pass hours are the only opportunity to lead climb, anyone may purchase an Access Pass for additional hours of top rope climbing.  
Bouldering Wall
The 14-foot tall bouldering all is located down the hallway from the climbing wall and offers an additional space for un-roped climbing. Use of the 14- foot tall bouldering wall is also free for students during all open hours of the IM Building.
All climbers need to complete our Bouldering Orientation and must check in at the equipment desk or climbing suite to obtain a wristband and climbing shoes (if needed). Staff are available to give in-person orientations for first-time climbers during open hours of the Climbing Suite.
Courses & Clinics
Sign up for all courses and clinics online at pennstatecampusrec.org or in person at the Outdoor Adventures office, located in Room 18 in the IM Building.
Climbing Frequently Asked Questions
For more information and questions, please check our Climbing FAQ.
Learn more about Campus Rec