Schedule of Events
Penn State Parents Program

Parents & Families Weekend
Schedule of Events: Event Highlights
While we are finalizing the event schedule for the 2019 Parents & Families Weekend, please explore some favorite events below. We will begin posting event details for the Parents & Families Weekend in August 2019.
Old Main Open House
Friday Afternoon:
Visit the President's Office suite, the Old Main Bell Tower, and the Office of Undergraduate Education. Lion Ambassadors will guide you through while you enjoy the beauty, history, and tradition of Old Main, including the famed frescoes and the rare opportunity to visit the Bell Tower with its stunning views of campus and downtown.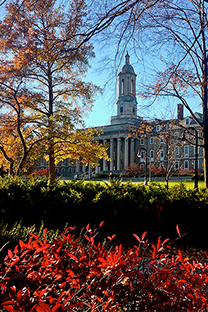 Academic College Events
Friday afternoon and Saturday Morning:
Meet a dean, explore a lab, watch an experiment, or learn more about what's happening in your students college. Each college will host an event (or two) to welcome you to campus and share something new about the college (this is the Forestry Building).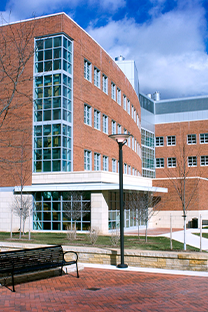 Ice Cream Social & Family Photo Booth
Friday Evening:
Come for the ice cream and stay for the fun. Meet members of the Penn State Parents Council, enjoy Creamery Ice Cream, and pick up a schedule of events. Enjoy music and an opportunity to show your Penn State pride at the family photo booth.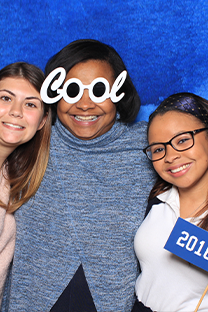 Beaver Stadium Tours
Friday - Sunday:
Beaver Stadium tours include the media room, home locker room, tunnel and field, as well as recruiting and club areas. Tours are hosted throughout the weekend and require a ticket purchase. Tickets go on sale on August 15.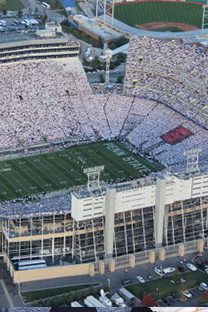 Parents & Families Weekend Welcome Reception
Saturday Morning:
Parents & Families Weekend official kick-off event includes a continental breakfast, entertainment provided by a Penn State jazz ensemble, and an opportunity to meet Penn State staff and other parents. Your student may still be asleep, but you can join us for a free coffee and continental breakfast. We will provide event updates and announcements during the welcome.

Family Tailgate Lunch & Student Pop-up Performances
Saturday:
Join us for a tailgate lunch with entertainment provided by Penn State students. Tickets go on sale on August 15.
Family Photos at the Lion Shrine
Saturday and Sunday Afternoon:
Participate in a time-honored Penn State tradition. Gather your family for a photo at the Nittany Lion Shrine. Photos will be available for purchased online following the event.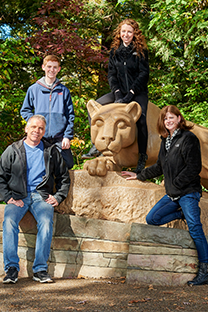 Football Game Watch Party
Saturday (kick-off time TBD): Wear blue and white and join other Penn State families to cheer on the Nittany Lion football team as they play Iowa! The game will be shown on the big screen in the HUB (room and time will be shared after kick-off time is announced). Enjoy light refreshments, special entertainment, and be prepared to compete in family games during breaks and half-time (Hint: Wear your Penn State colors, practice your We Are chant, and brush up on your Penn State trivia).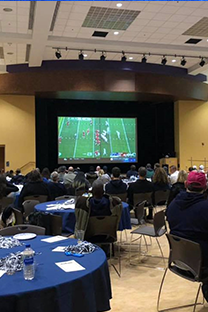 Off-Campus Housing Fair
Sunday: The Housing Fair is a great resource for students who are thinking about moving off-campus into the community. It is a collaborative event, sponsored by many organizations. Penn State students, parents, families and friends have the opportunity to meet with local landlords, property managers, businesses and bank representatives in one convenient location.