Fitness and Wellbeing
Welcome
Penn State Campus Recreation Fitness and Wellbeing programming offers opportunities to develop new skills, meet new people and/or improve your fitness level. Within Fitness and Wellbeing, we offer over 100 fitness offerings including free drop-in weekly Group Fitness Classes, Instructional Fitness classes, Small Group Training, and a variety of Personal Training packages designed specifically for you. In addition, we offer several special events throughout the year and can customize a program for your group or organization.
To register for any of our program offerings; register at pennstatecampusrec.org or at the front desk at IM Building.
Need Assistance? 
For more information email our Assistant Director of Fitness and Wellbeing at fitness@psu.edu.
Virtual Fitness
Our staff is committed to bringing you opportunities to stay active in whatever way is most comfortable to you. We have built out an extensive library of videos on the Student Affairs YouTube Channel. We are also bringing you live fitness classes through the Penn State Campus Recreation Instagram and Facebook accounts. Please be sure to follow us on those platforms and feel free to reach out with any suggestions or comments.
For more information email Fitness@psu.edu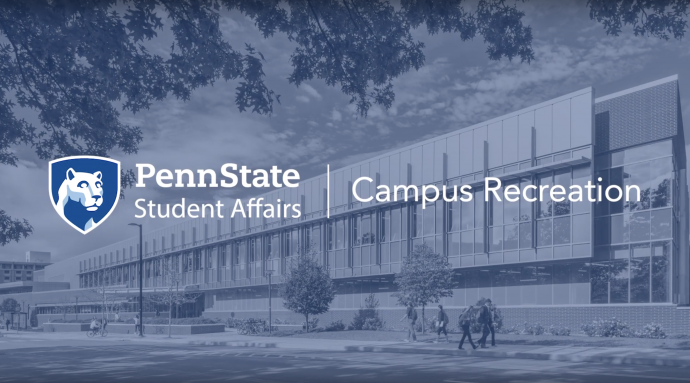 Additional Weekly Group Fitness Information